Chris Craft Sailboat literature
A page with the original Chris Craft brochures and literature for all models.
Click here
.
Chris Craft Sailboat newsgroup
The club discussion newsgroup is at
groups.yahoo.com/group/chriscraftsail
. We encourage all owners to join. It is growing nicely with over 180 members. Check it out!
Chris Craft Sailboat Division hats and burgees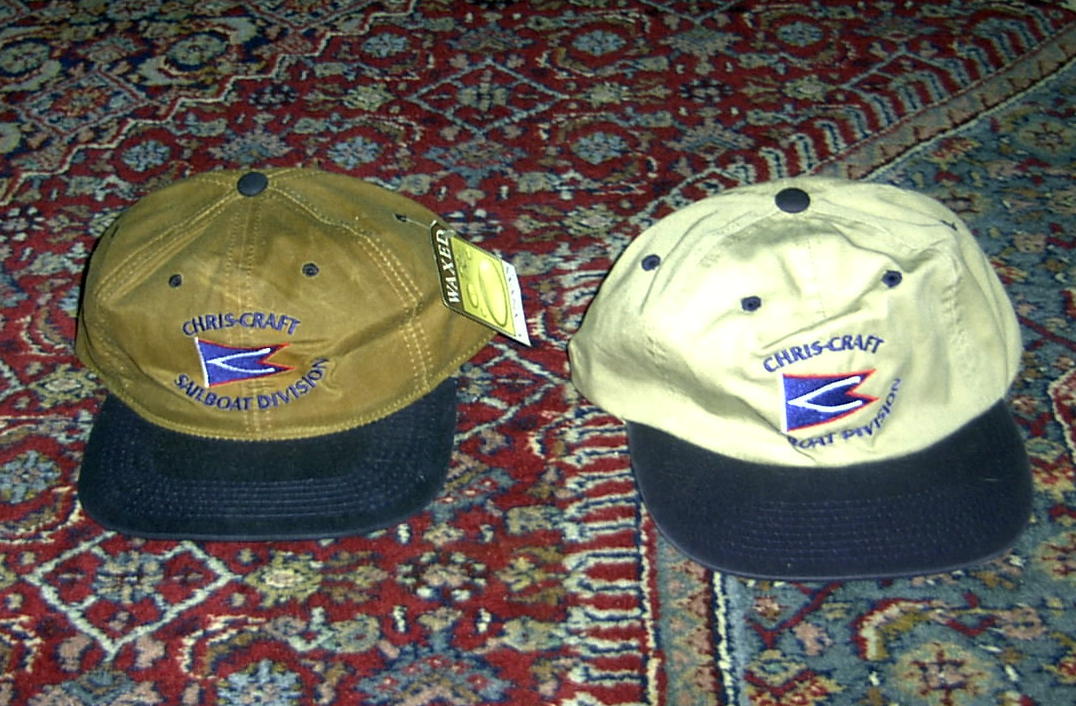 I need some help finding suppliers for hats and burgees. We need a volunteer to design and send the artwork, deal with the supplier, etc.
Burgee manufacturers want about a $500 order (25 burgees). I think we can sell 25, and I'm willing to front some of this. The burgee design is similar to the one on the hats and on the stickers. Please let me know if you are interested so I can get an idea of the quantity to purchase. I expect the price to be about $20. Email address is below.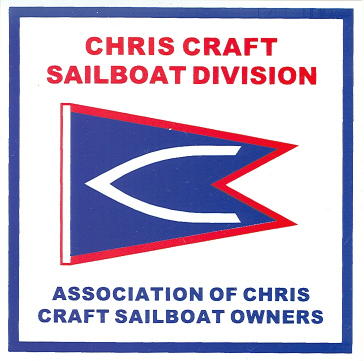 We have club stickers. Send a stamped-self-addressed envelope and I'll send you a two for free. 3 1/2" square with the club name and burgee. They are vinyl and work well outdoors.
Dave Erickson
Chris Craft Sailboat Division
6 Oak Drive
Topsfield, MA 01983
Several owners lists are on line
Several of the owners lists are on our Yahoo group as a database. The Apaches, Cherokees, Carribeans and Sail Yachts are listed there now. Group members can click on "Database" on the left panel. You can now update your own info, or if you don't want your name, phone, address and email address posted there, simply delete all or part. Or ask me and I'll be happy to do it for you.
As far as security and privacy, this information is only available to group members, and not to search engines. There is a security feature during sign-up to prevent 'web robots' from signing up, this is a pretty safe way to distribute this info.
Web site status
Our URL:
www.ccsailboat.org
redirects you to here.
2013 Club status
The Sailboat Division has transitioned to a mostly web based group, located at
groups.yahoo.com/group/chriscraftsail
. My thanks and appreciation to the camaraderie and support that this group provides for all Chris Craft sailboat owners.
If you have interest in organizing any meetings, activities, or rendezvous, please let the group know and we will support you in any ways we can.
We wish to hear from all Chris Craft Sailboat owners and aficionados. If you are a Chris Craft Sailboat owner please email
Dave Erickson
with your:
Name, Address, Phone number, email address,
Boat name, type, year and number
And I will mail you a couple of our stickers.
---
Last Updated: Jan. 26, 2013