Chris Craft Sailboat Division 1999 New England Rendezvous
at the Herreshoff Museum, Bristol, RI

---
The Chris Craft Sailboat Division held it's 2nd Annual New England Region Rendezvous at the Herreshoff Museum in Bristol, Rhode Island on July 31 - August 1, 1999. Eight boats and 33 people attended the event. Activities started Friday night with a Lobster Feast held by the museum for the general public.
Saturday morning provided for socializing and a tour of the Herreshoff Museum and America's Cup Hall of Fame. Saturday afternoon provided perfect sailing weather and the entire fleet raised sails and provided for some great pictures of what was probably the largest fleet of Chris Crafts under sail in one place in many years. Sunday evening concluded with a great meal on the museum grounds. Mitch Neff, President of Sparkman & Stephens, attended with his two sons and was presented with Division hats. Halsey Herreshoff, of the Hereshoff Museum also attended and was presented with a hat and a burgee. He announced that the burgee would be placed with others in the America's Cup Hall of Fame.
After a Division meeting, members fellowshipped into the night. Sunday morning we were treated to another great meal, again sponsored by the museum for the public. Members departed over the course of the day for their home ports. The weather was perfect, the museum facilities were awesome, and a great time was had by all.

---
Boats at the dock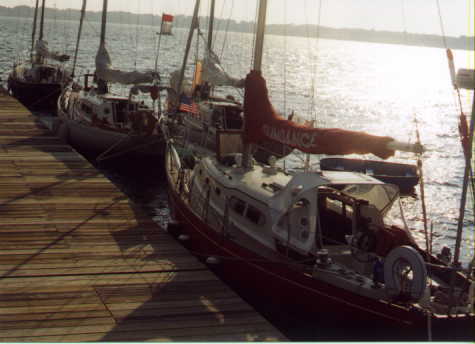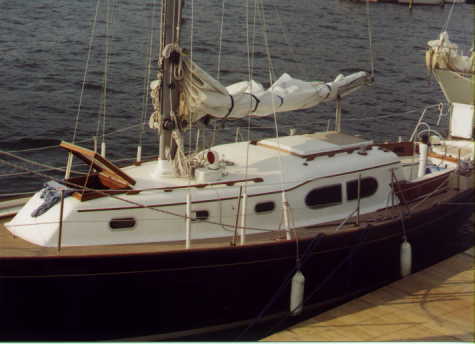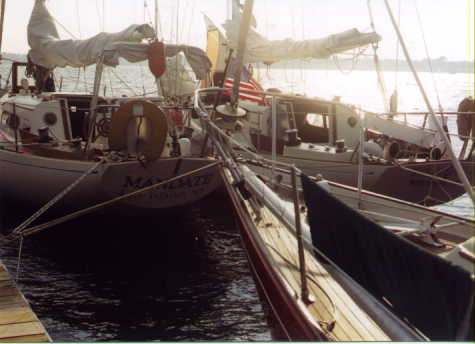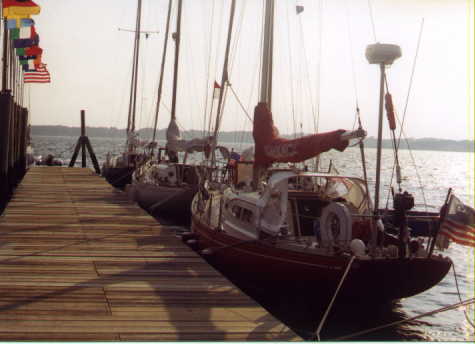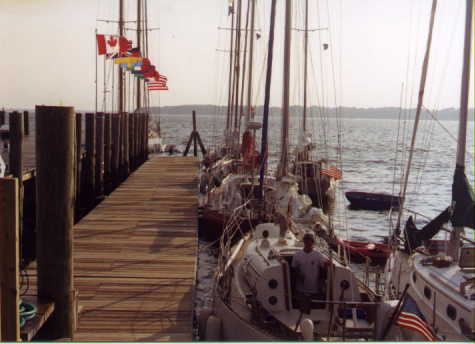 Boats under sail