Welcome to The Second Sojourn Sail Trip
Photo Gallery 2:
August 2002: Blue Hill Bay, Maine to Portsmouth, NH
---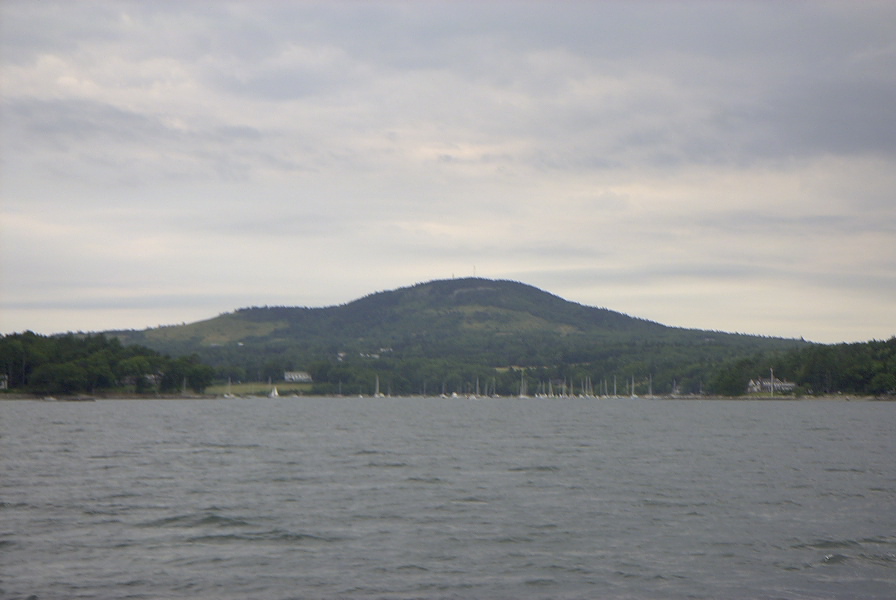 Blue Hill, Maine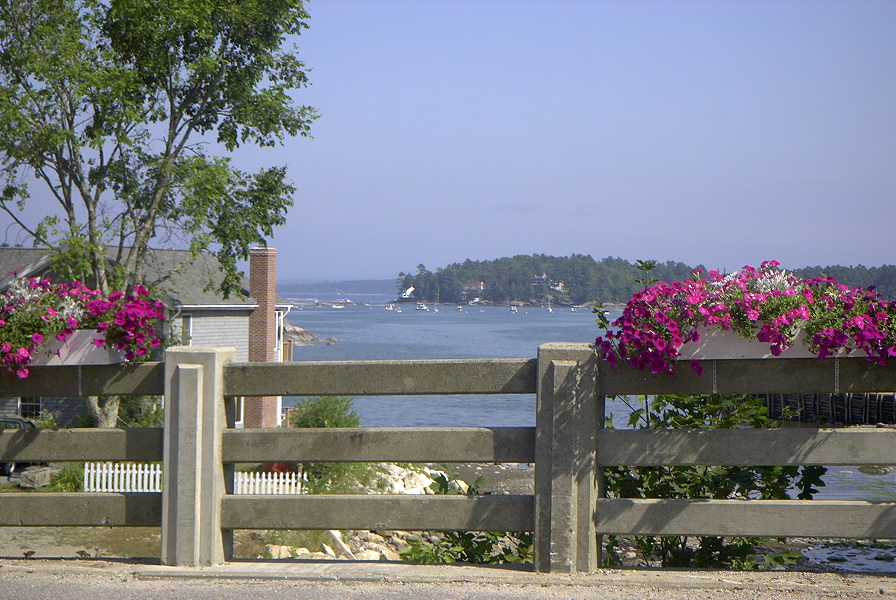 The town of Blue Hill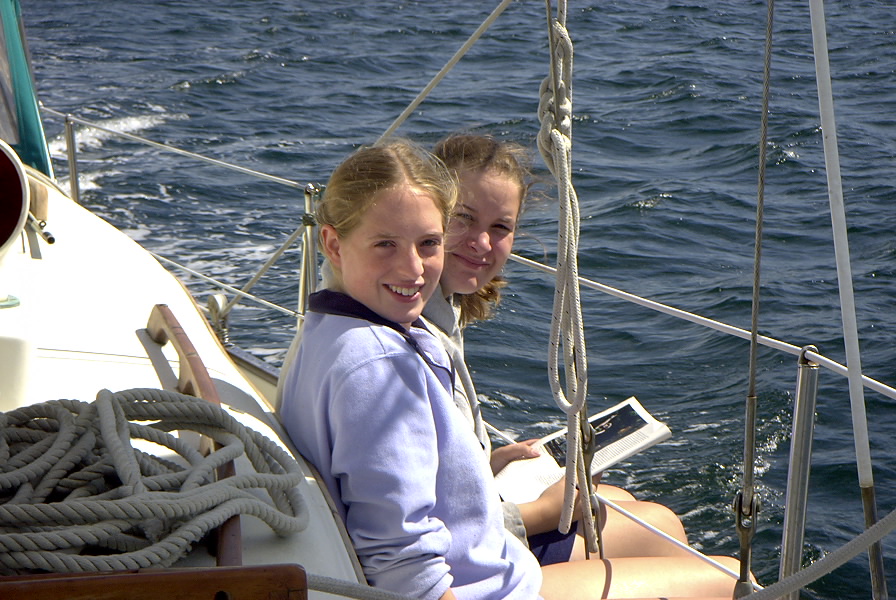 Where Ivana and Ed came to visit. Ivana Stayed for a week!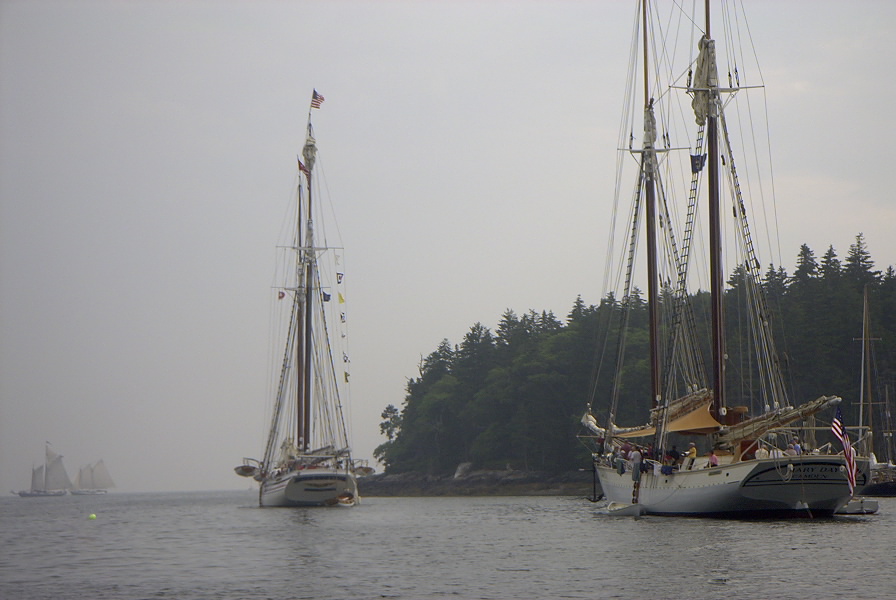 Bucks Harbor: Windjammer Schooner night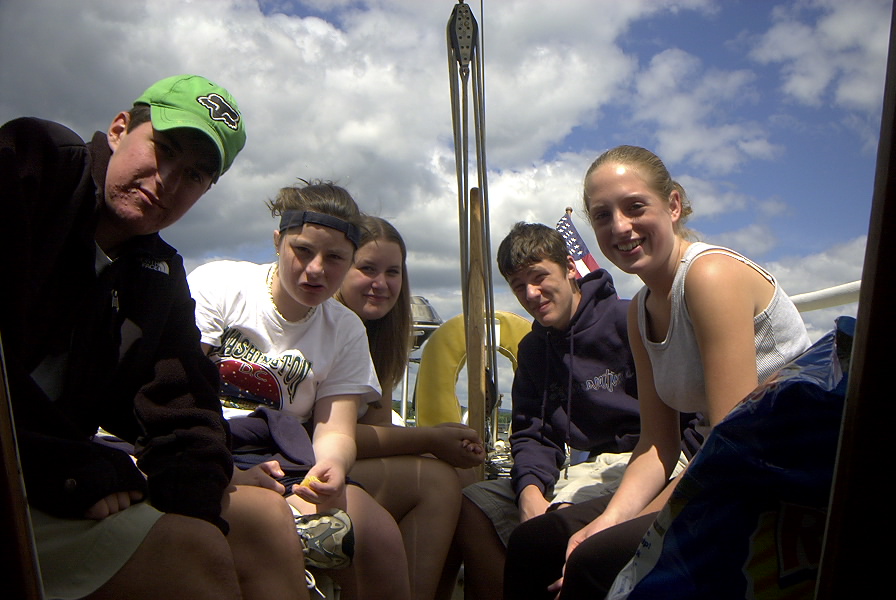 5 teenagers on the boat at once! Scary!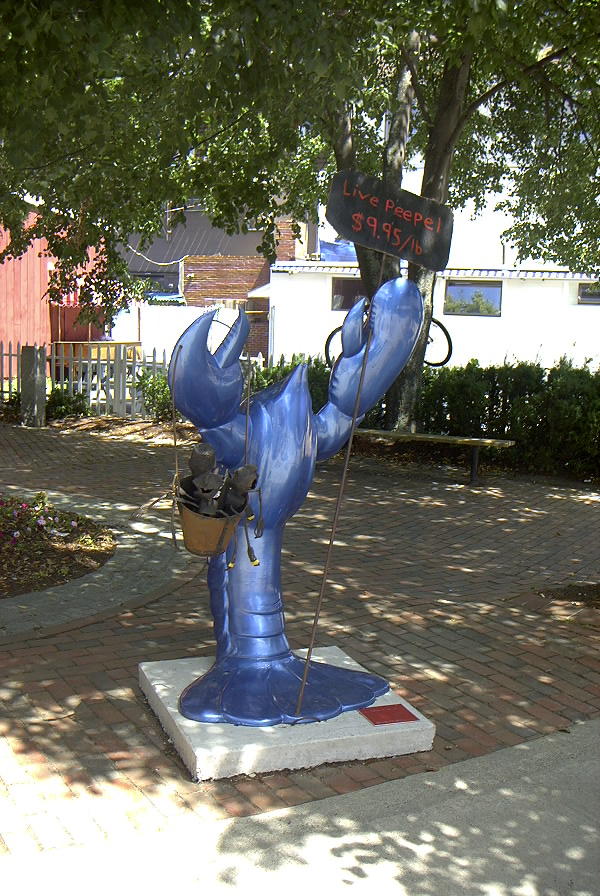 Rockland lobster festival sculpture. Caption:
"Peepel, $9.95 / Pound"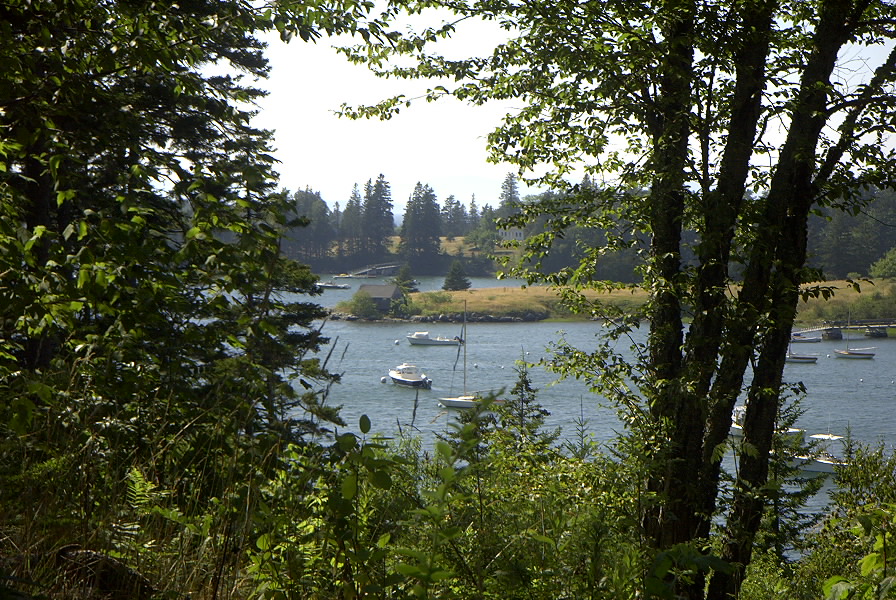 Pulpit Harbor: Our Favorite!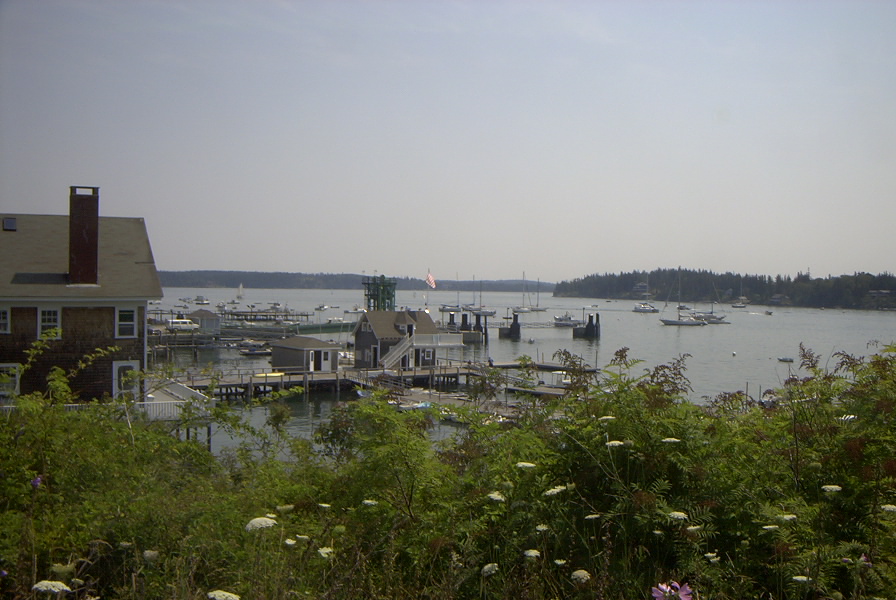 Town of North Haven, another favorite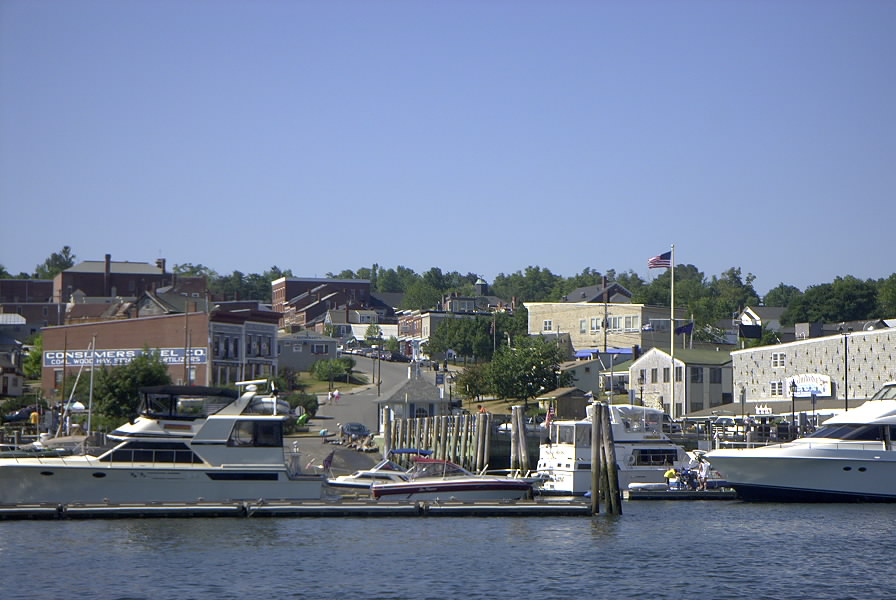 Our first time in Belfast, Maine. Great town!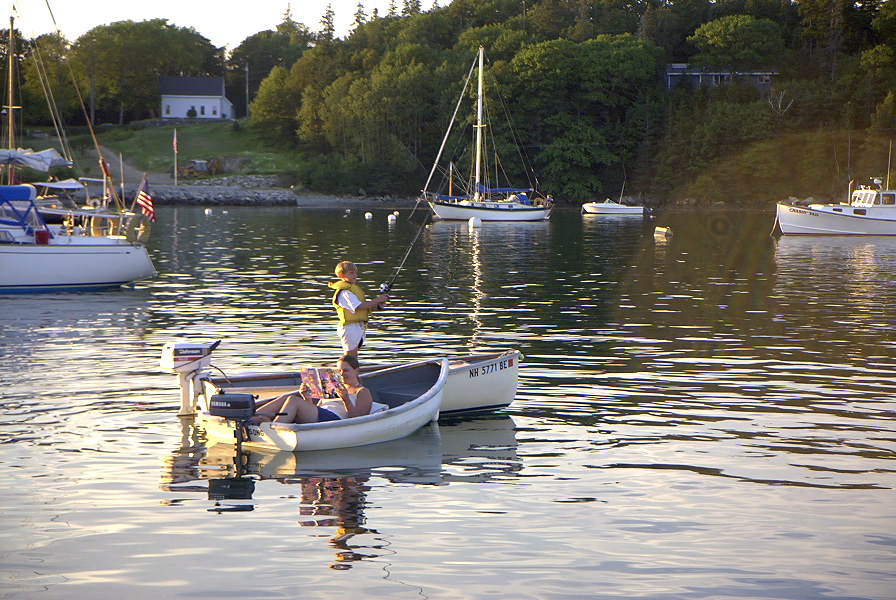 Michelle and Jonathan hangin' out in Tennants' Harbor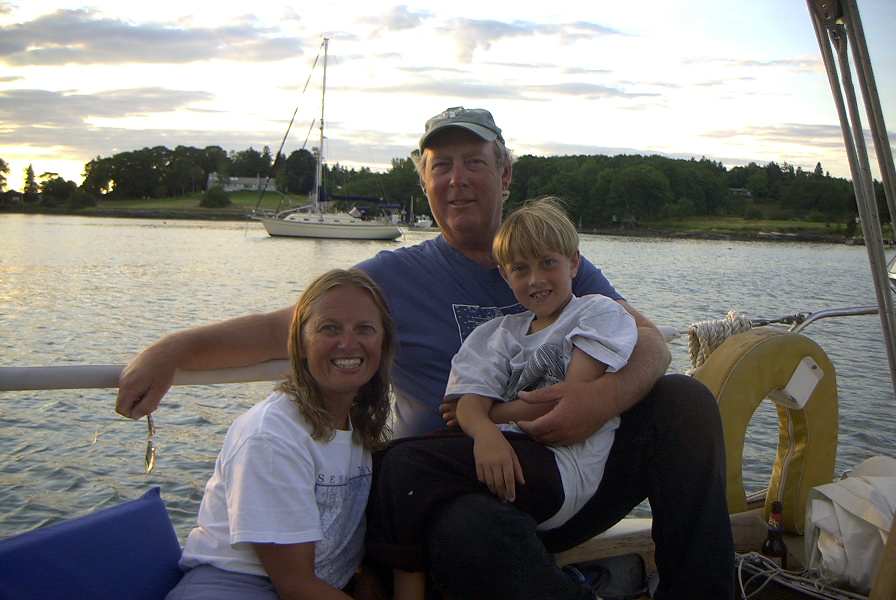 New Friends Toni Lee, Drew and Jonathan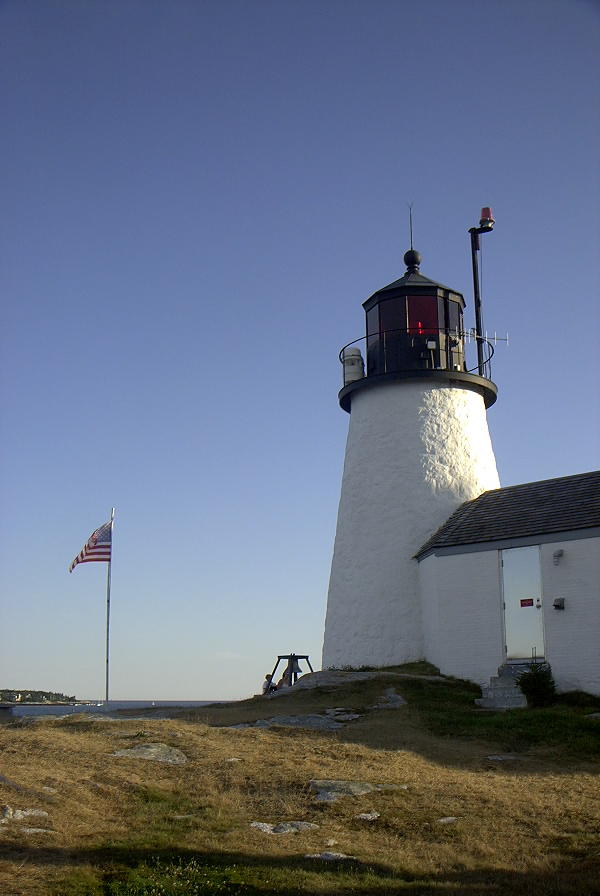 Who introduced us to Elaine, the lighthouse keeper at Burnt Island Light, Boothbay Harbor.
We spent a great evening cookout there and got a personal tour of this classic lighthouse.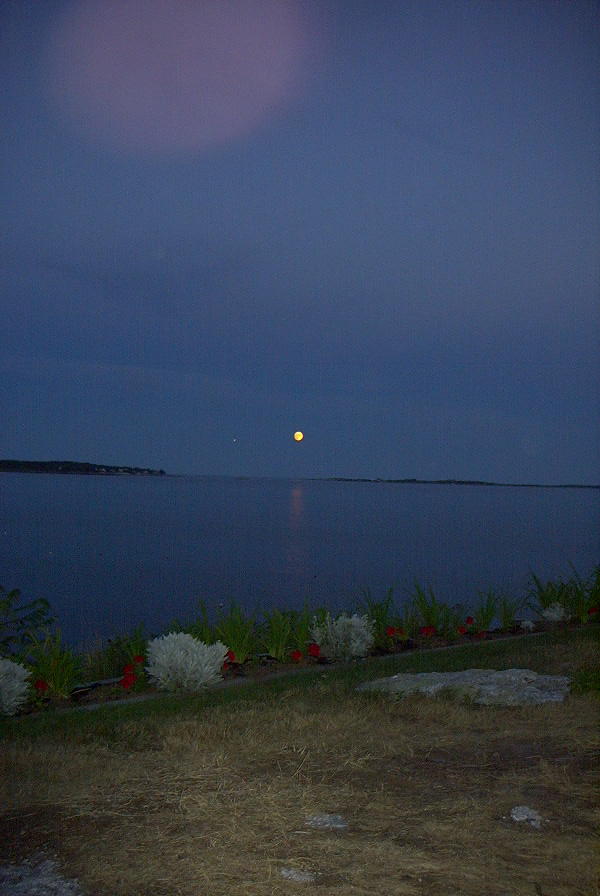 Moonrise over Burnt Island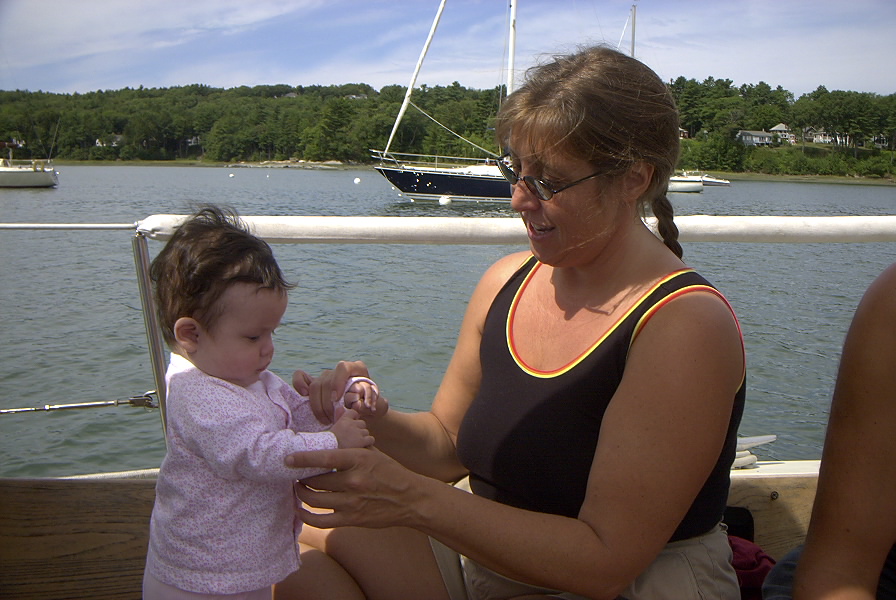 Téa and Bethany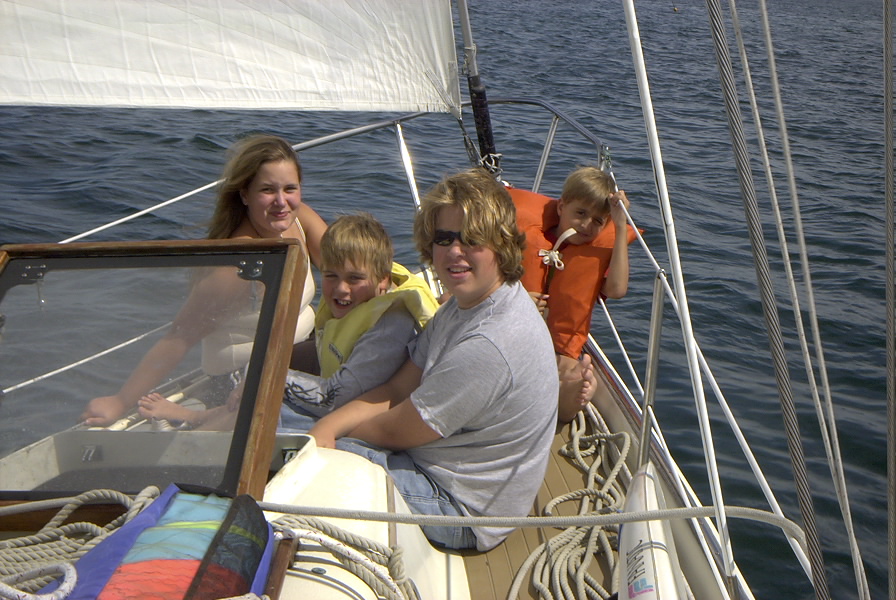 Michelle, Jack, Adam and Lucas reunited!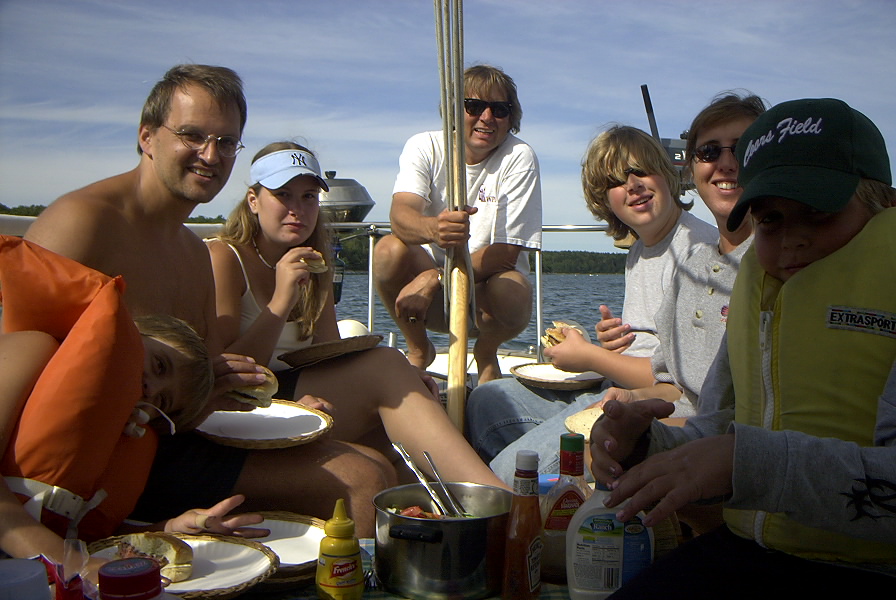 Our neighbors come to visit in South Freeport


More friends visit, also in S. Freeport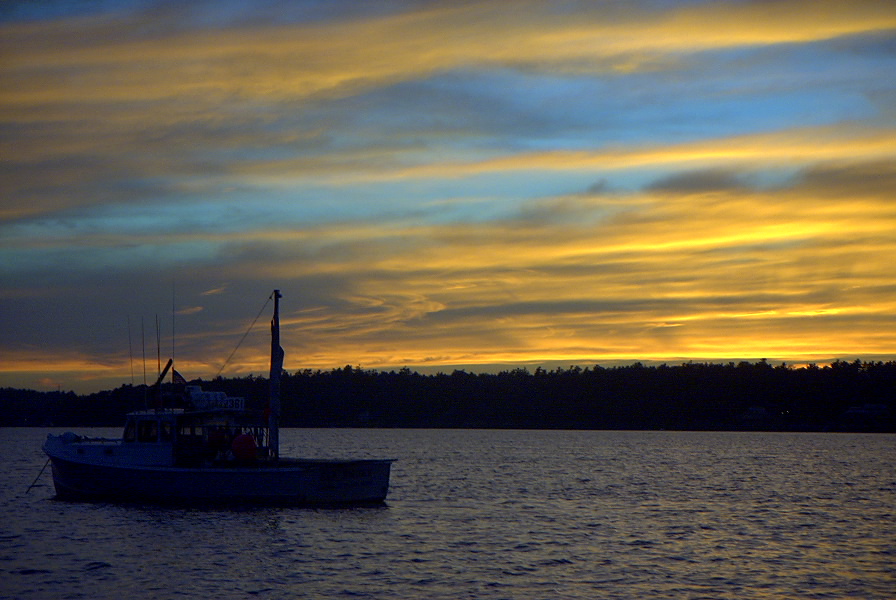 Sunset off Great Chebeague Island (thanks for the mooring, Drew and Toni Lee!)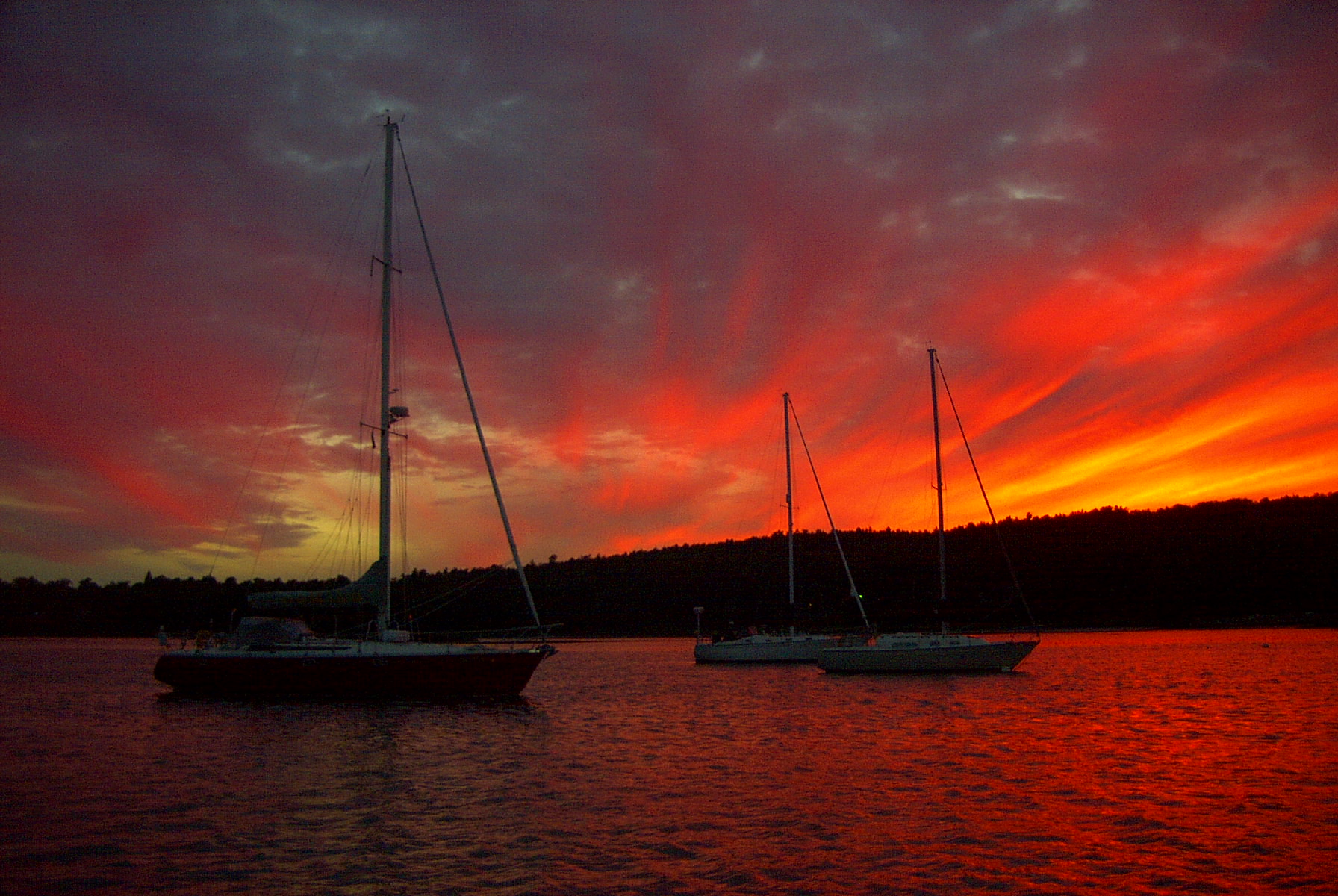 Sunset in Casco Bay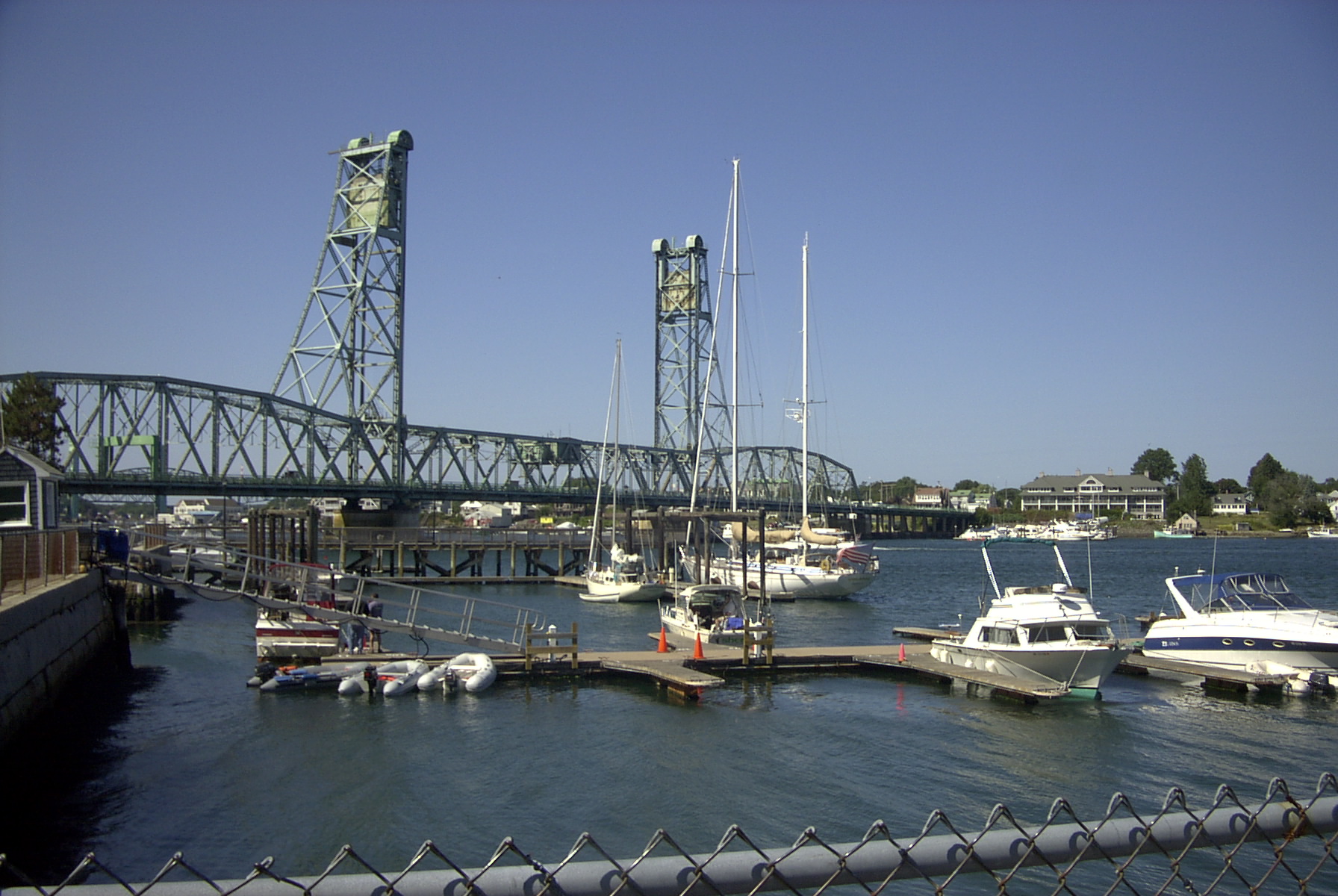 Portsmouth NH at Prescott Park. Great place to dock. (That's us in the middle)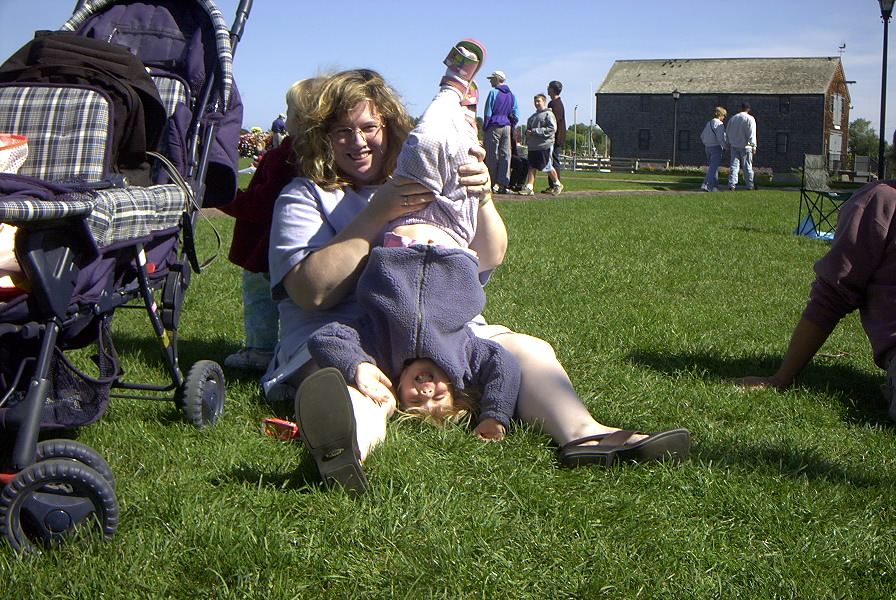 Teri performing the amazing inverted Anna trick!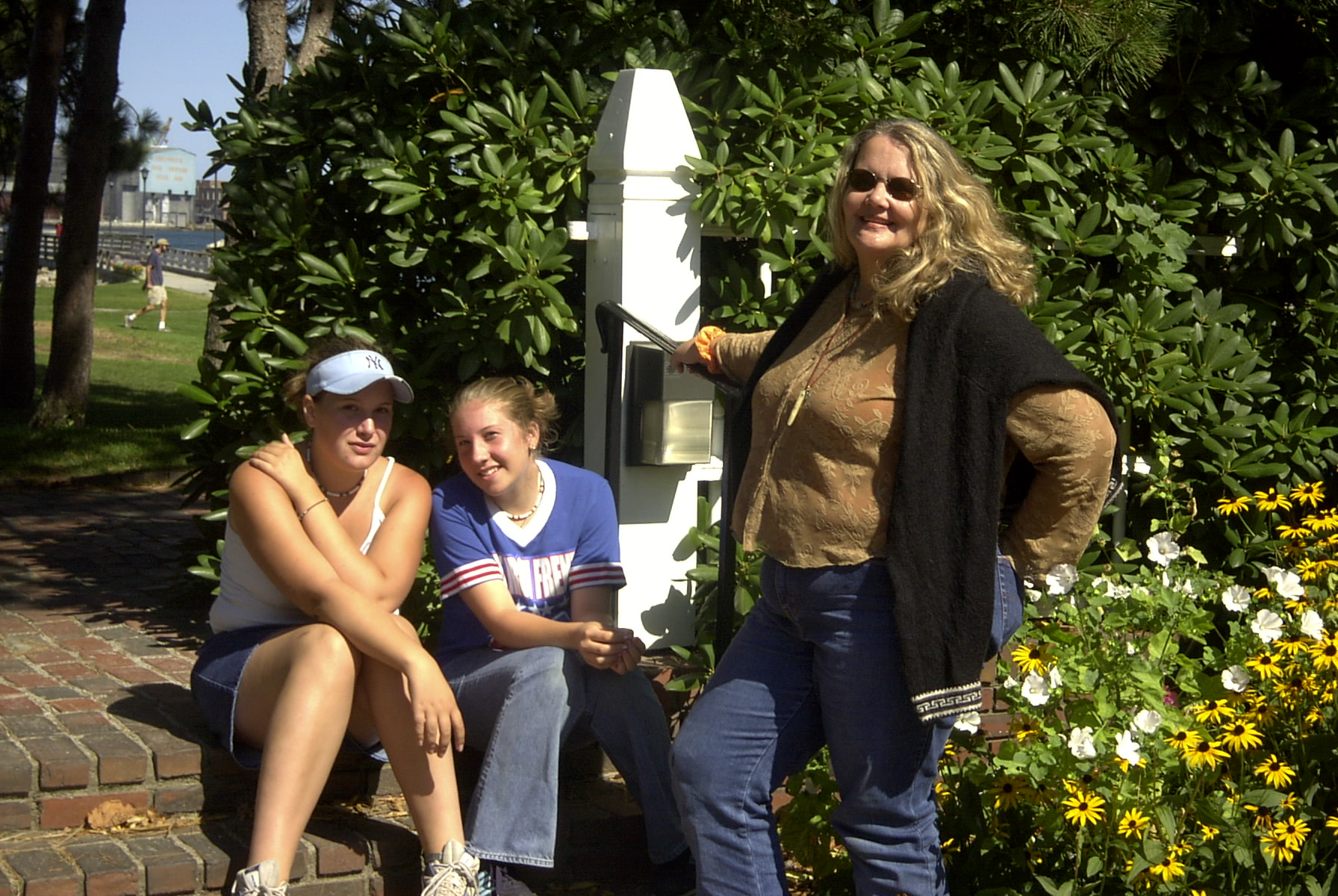 Michelle, Dani and Ramsey in Prescott Park
---