Welcome to The Second Sojourn Sail Trip
Photo Gallery 12:
January 2002: Bahamas: The Abaco Islands
---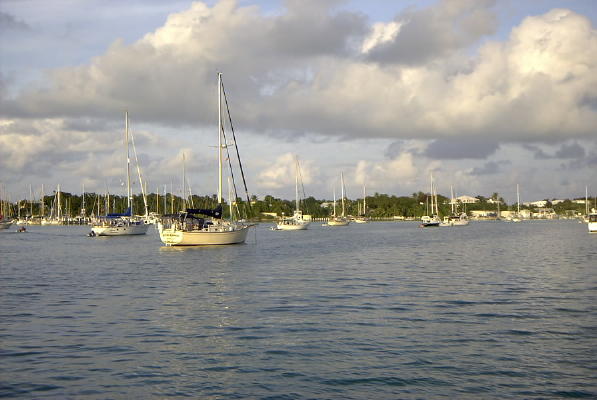 Marsh Harbor at last! The third largest "town" in the Bahamas.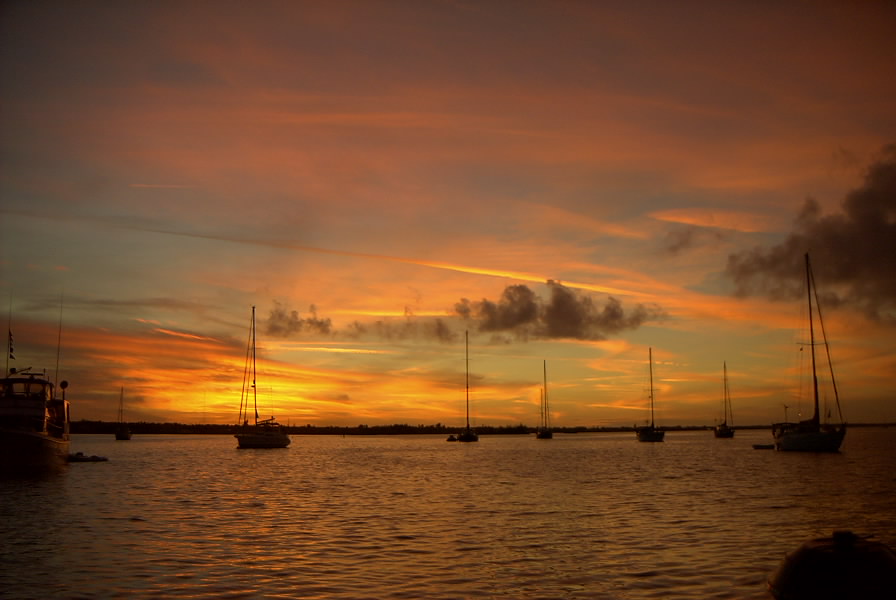 Marsh Harbor at sunset. Imagine the sound of a dozen conch horns to signal the arrival of evening!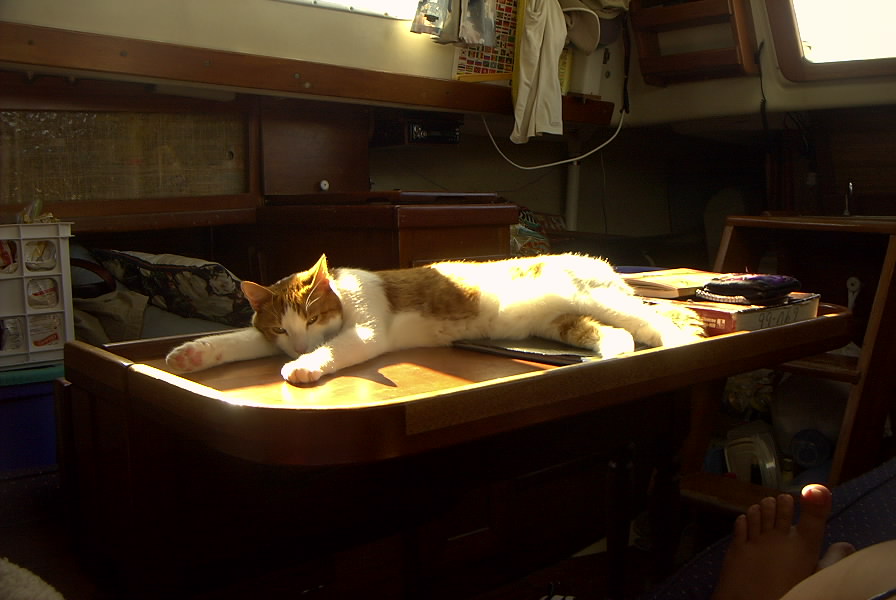 Another hard day of sailing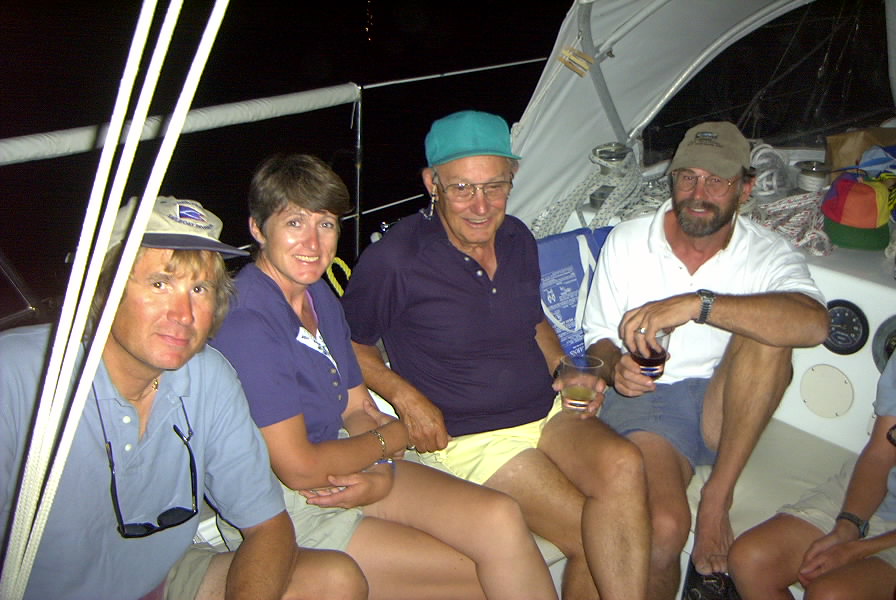 Dave, Sue, Don (Cal's dad) and Cal from Cocoknots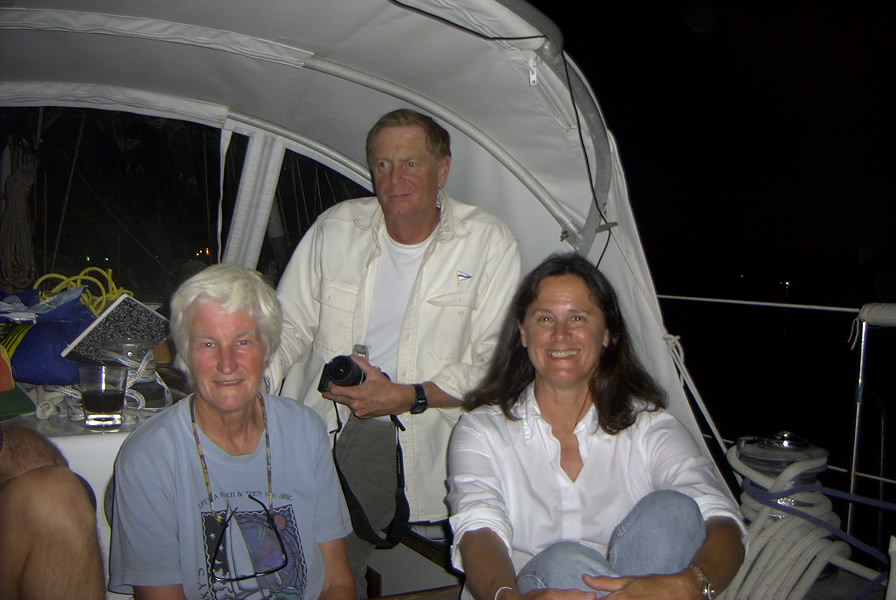 Evi from Wonderland and Kitty and Scott from Tamure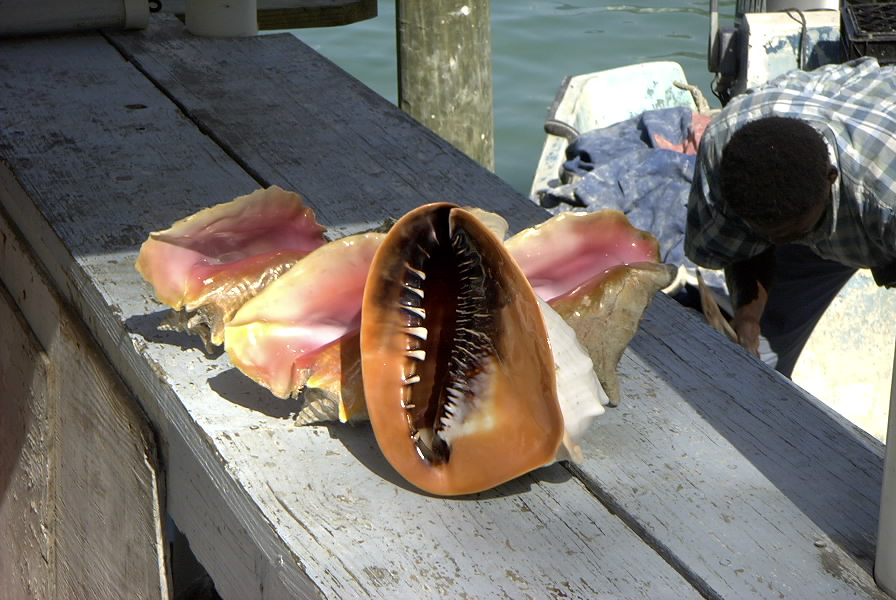 Local shells at the conch salad stand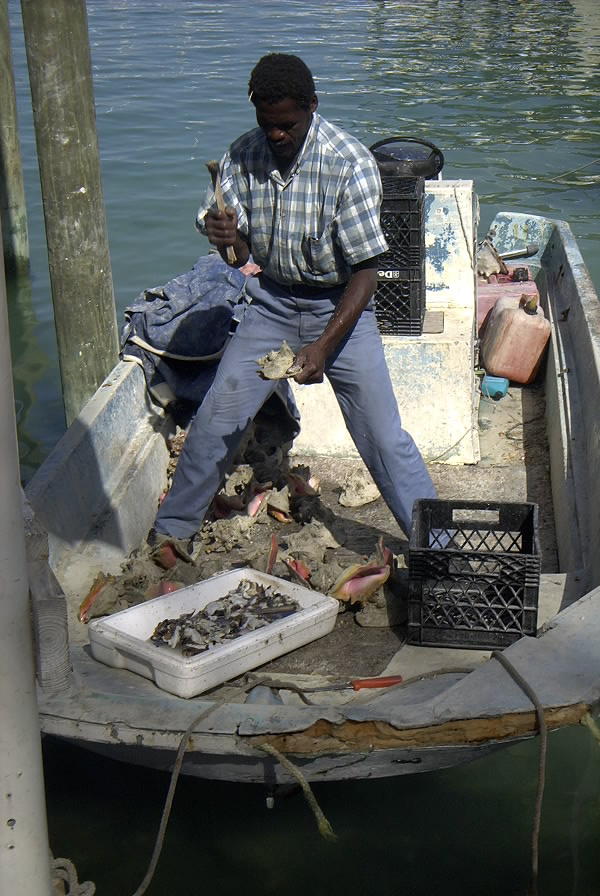 Step 1 for conch salad: remove the conch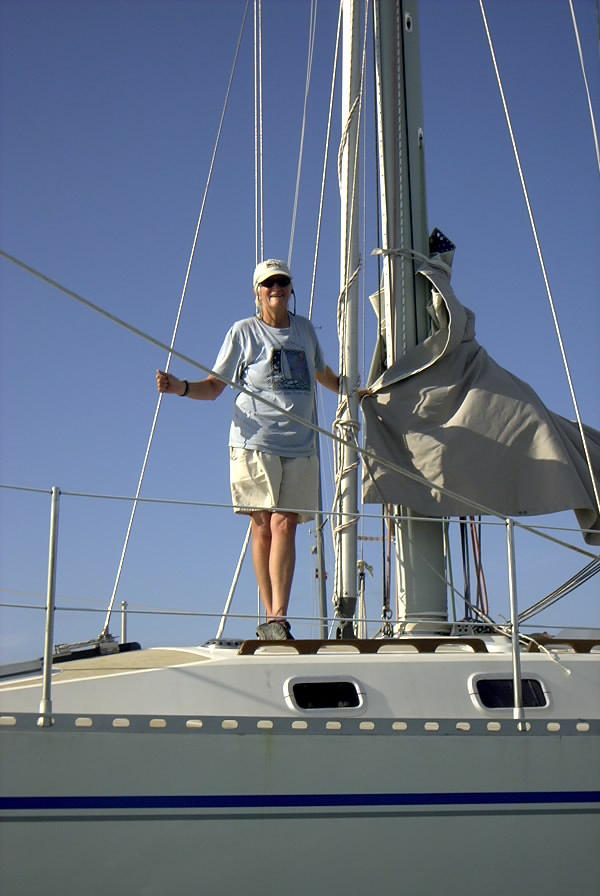 Evi, Dave's partner in racing, aboard the sailing vessel Wonderland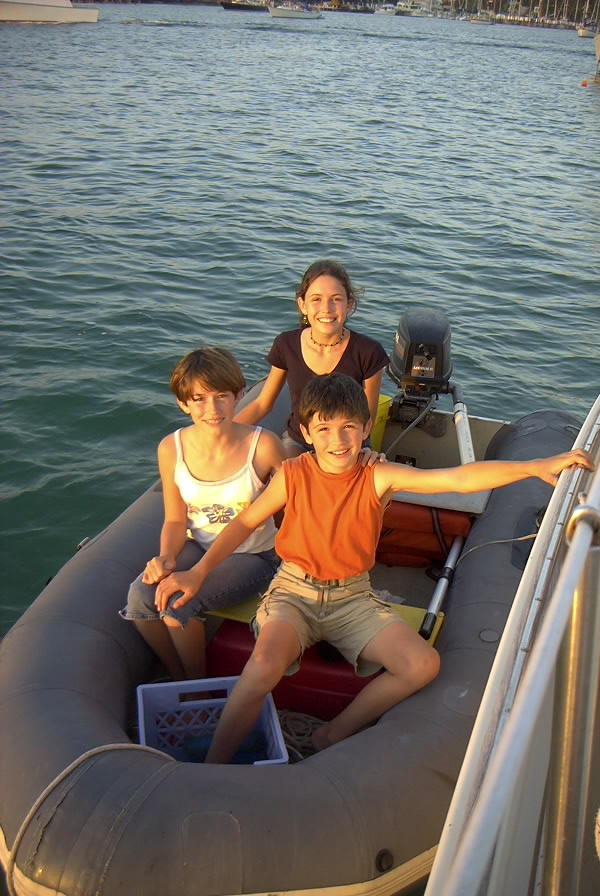 "The Cheesers" Kiki (left), Colby (front) and Bri (rear) from Cocoknots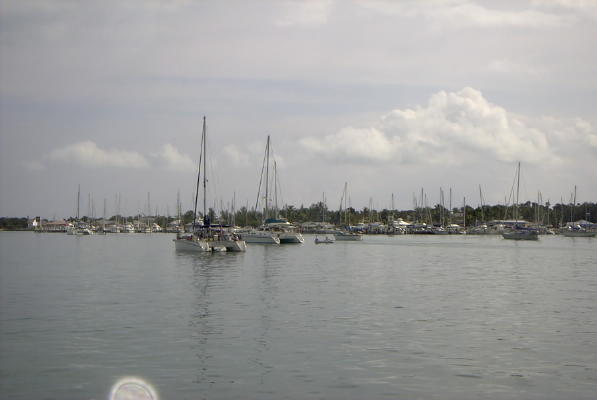 The settlement side of Marsh Harbor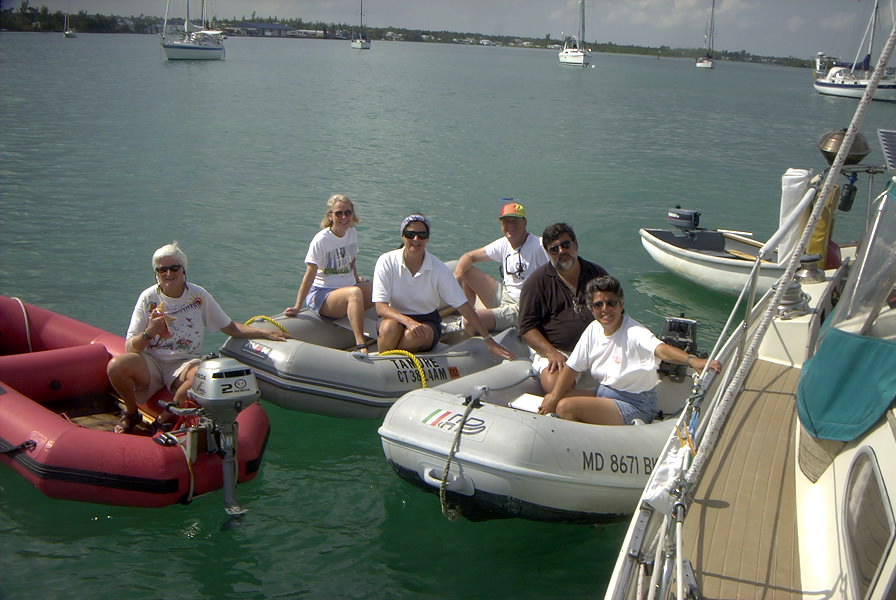 Friends stop by to say good-by as we head off towads Eleuthera: Evi, Ginny, Kitty, Scott, George and Leo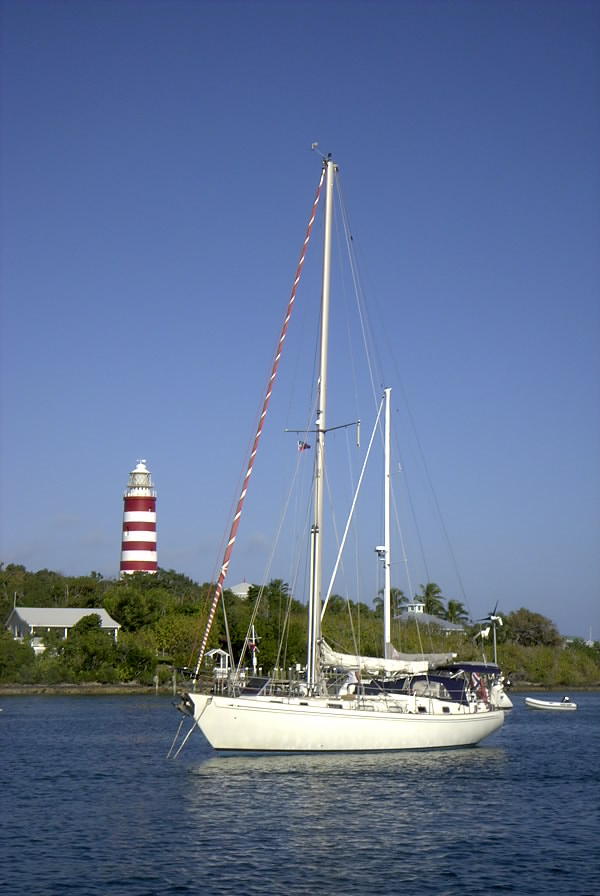 Hope Town, Abaco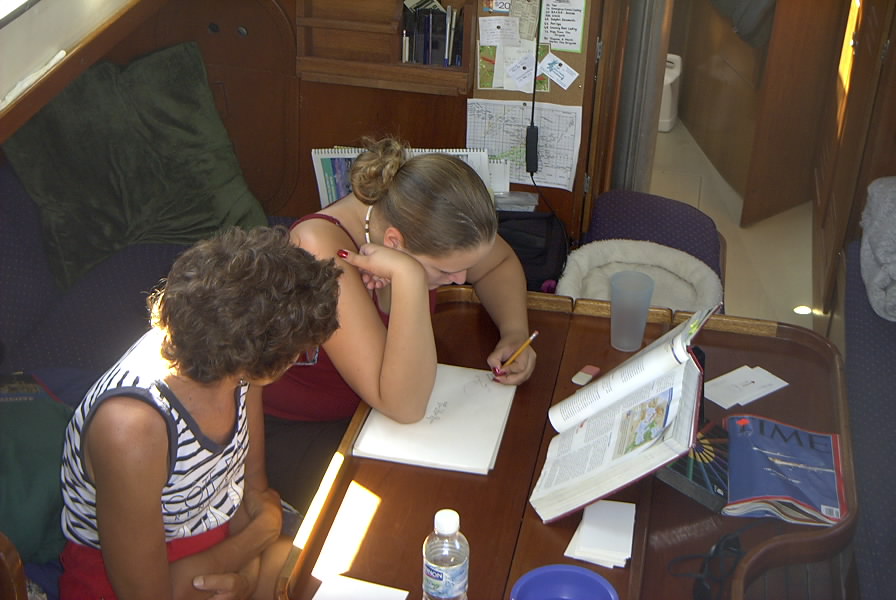 Michelle has a substitiute teacher: Jeannie from Sirocco teaches Shell some tricks for memorizing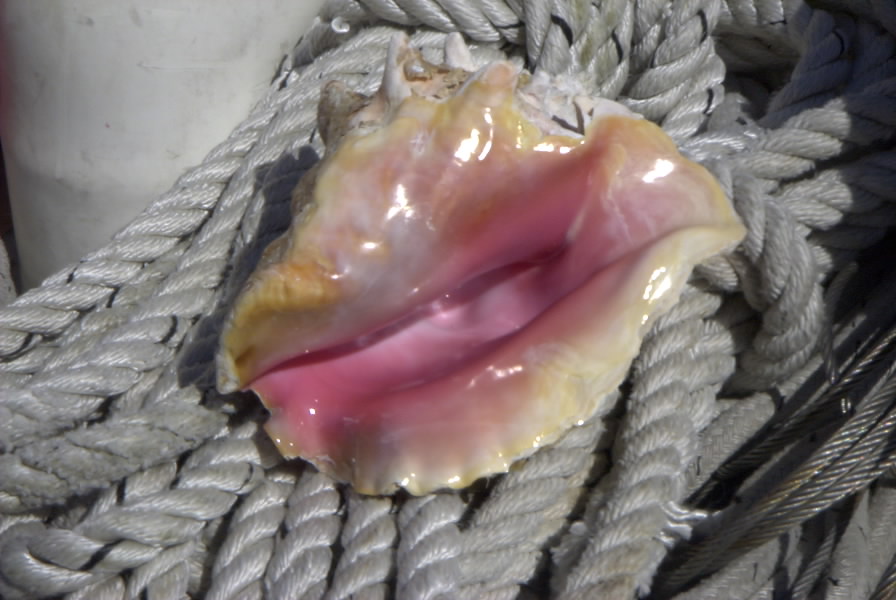 Conch shell: soon to be our new conch horn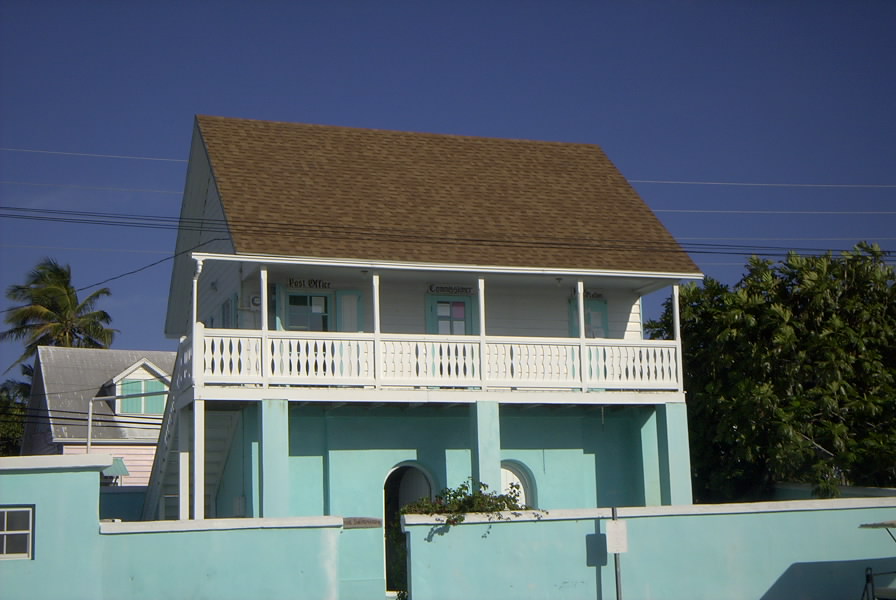 The local post office is upstairs on the left! The mail boat comes weekly.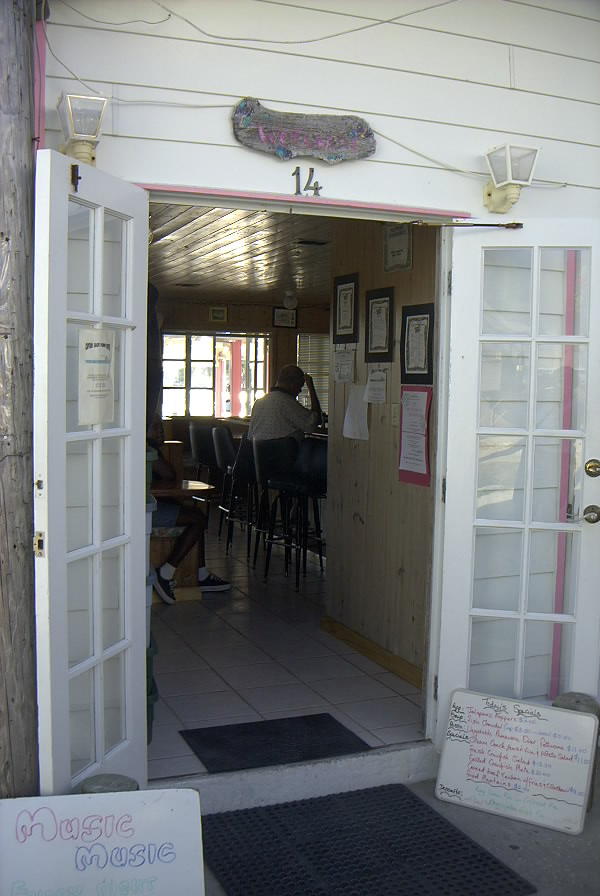 Warm, friendly restaurant in Hope Town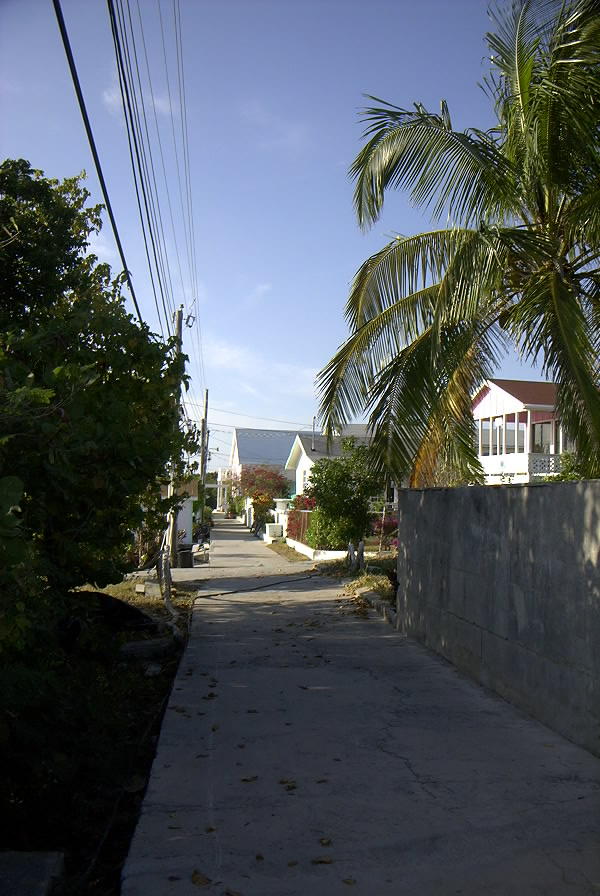 Main Street, Hope Town, Abaco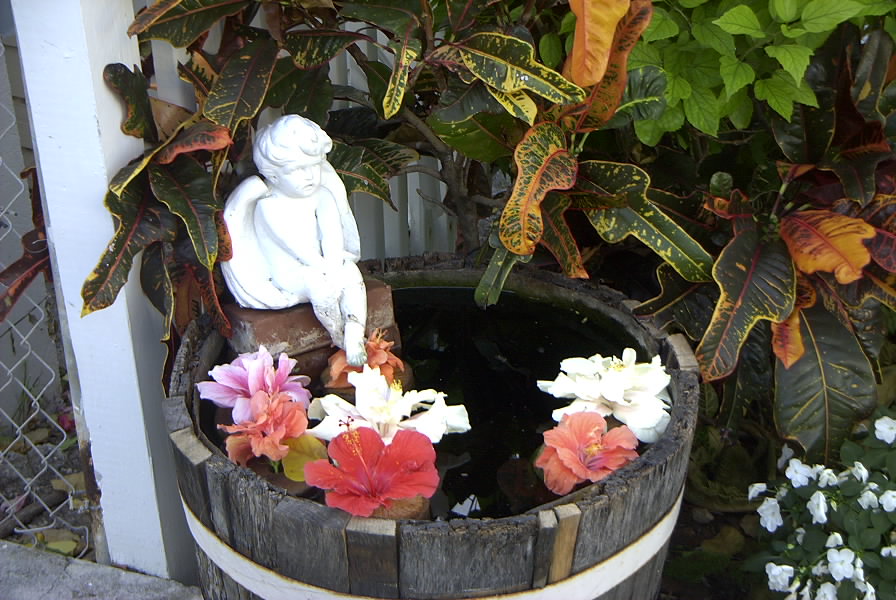 A quiet resting spot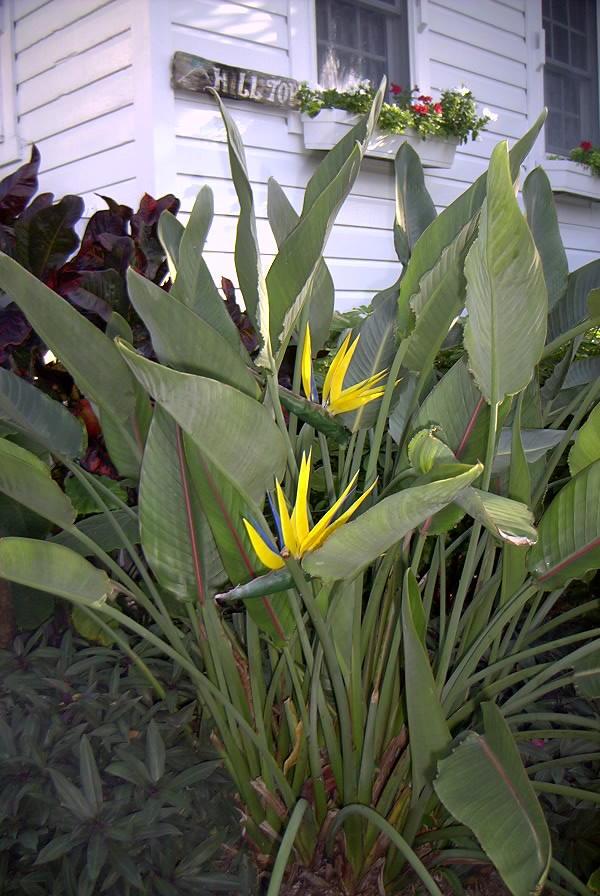 Bird of Paradise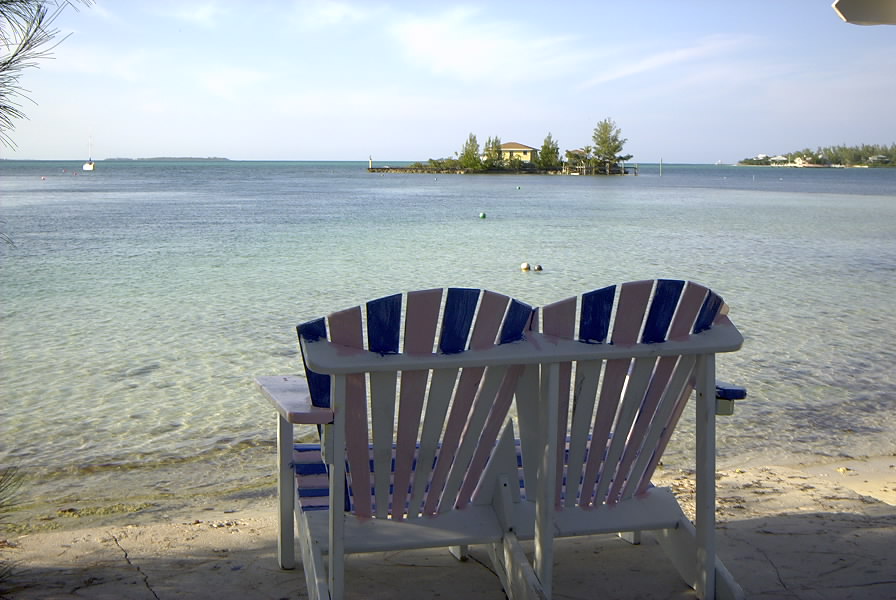 A spot with a view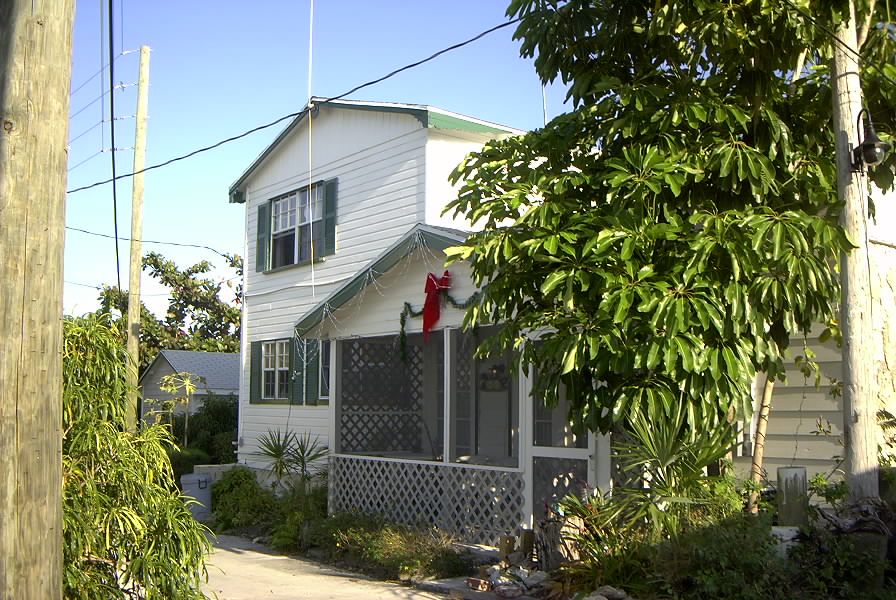 Christmas decorations in the tropics


This hermit crab thinks he's hiding! Who would notice?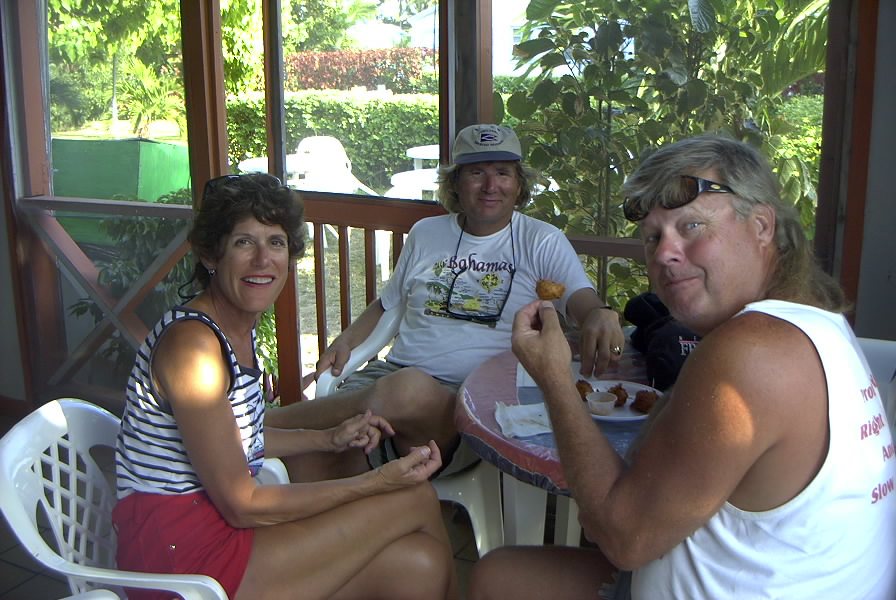 Afternoon conch fritter break for Jeannie, Ray and Dave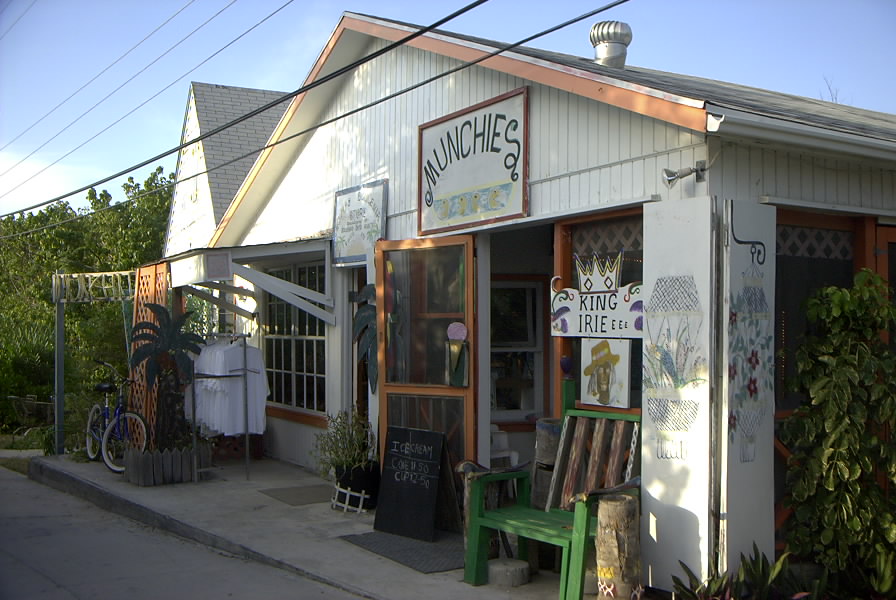 The local cafe, home of the conch fritters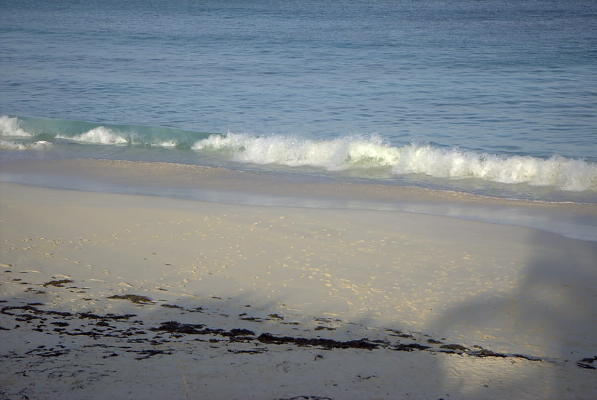 Pink sand beaches in HopeTown, Abaco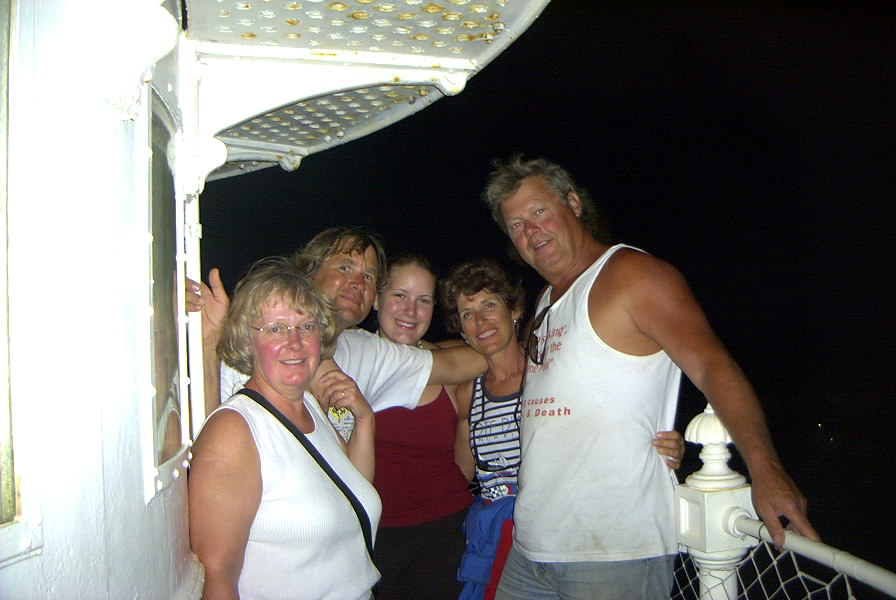 Alex, Dave, Michelle, Jeannie and Ray atop the Hope Town lighthouse
+
Angel's Trumpets: Alex's favorite flower shot of the trip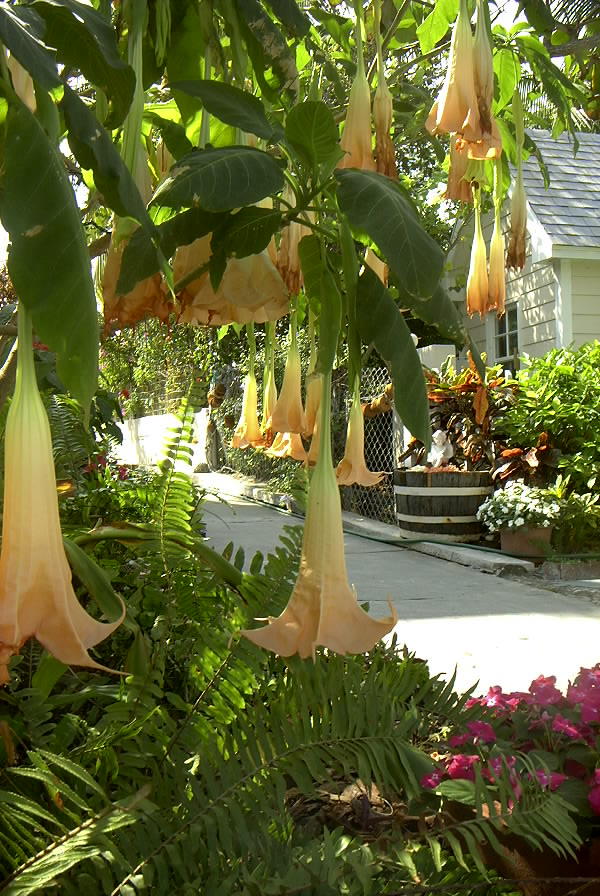 Such favorites will be shown twice!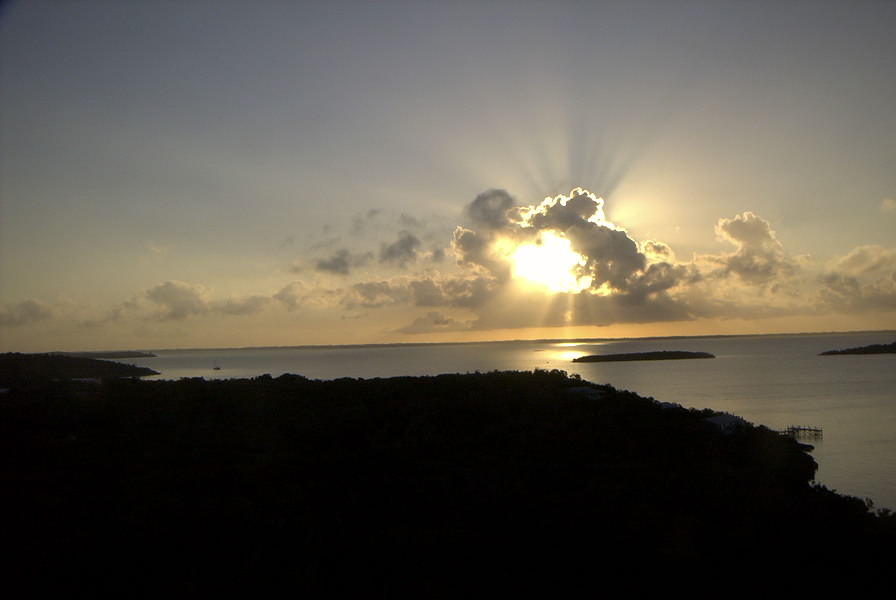 Sunset and Sirocco (dot on the left of the island) from the lighthouse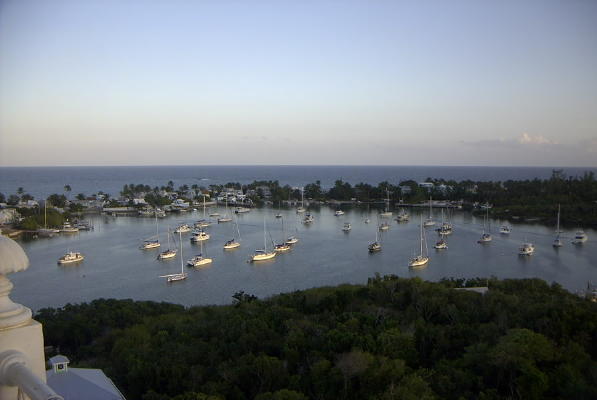 Hope Town Harbor
---