Welcome to The Second Sojourn Sail Trip
Photo Gallery 14:
January 2002: Bahamas: Eleuthera
---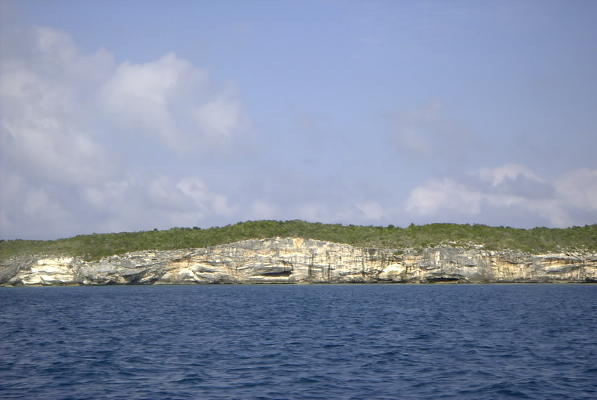 .The rocky shores of Eleuthera have caves and indentations where the sea has worn away the limestone rock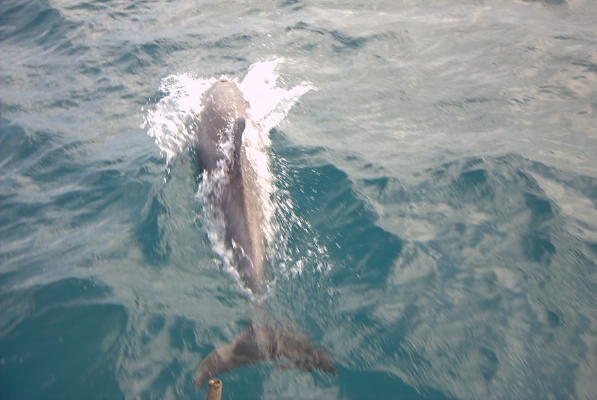 Bottlenose dolphins love to play in the bow wake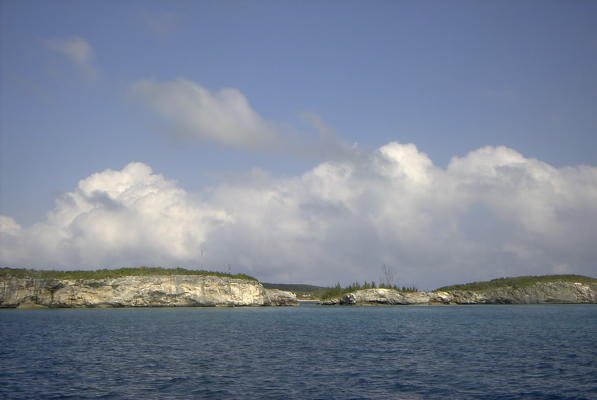 "Dave, I don't think that's the entrance!"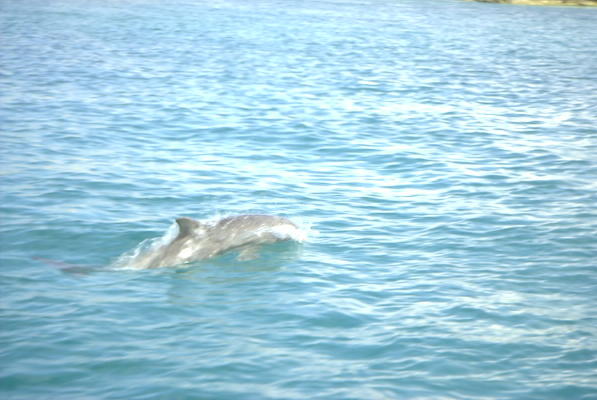 The leap before the dive under the bow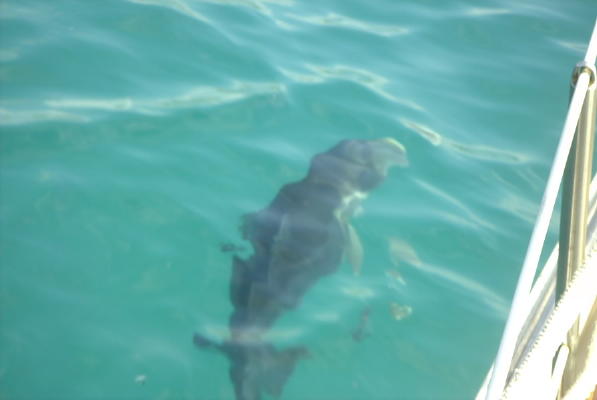 And under!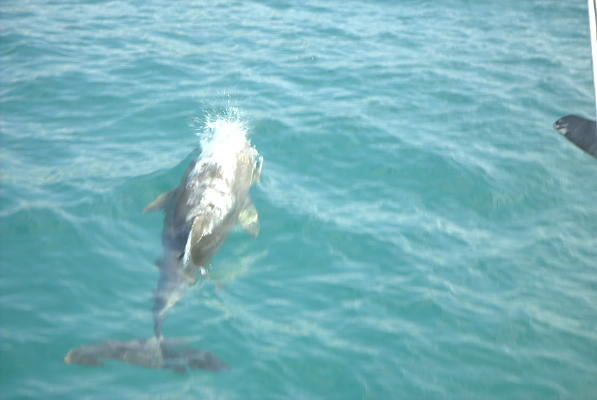 And back around again. Off Georgia, the dolphins played like this for 45 minutes!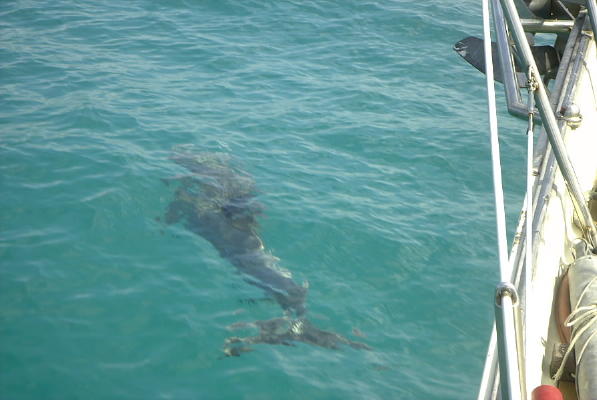 And then he left as quickly as he showed up.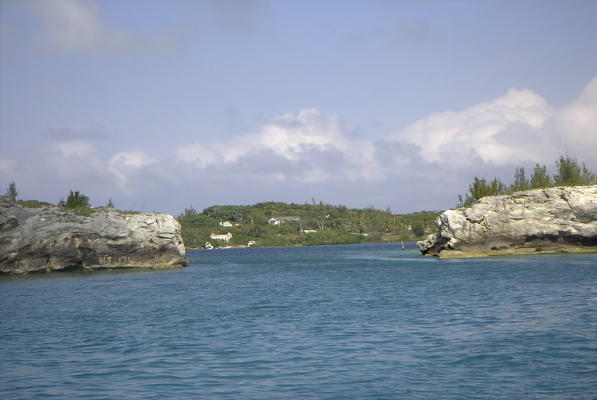 Yes, it was the entrance to Hatchet Bay, Eleuthera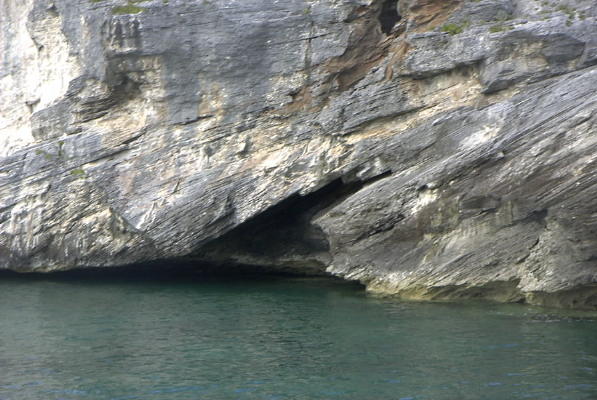 Caves under the limestone are amazing to explore with mask and snorkel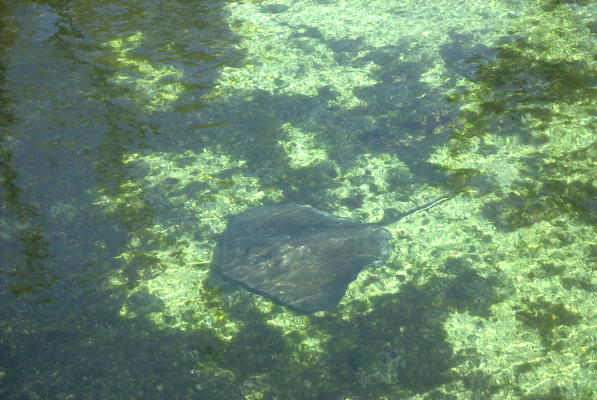 Can you find the manta ray?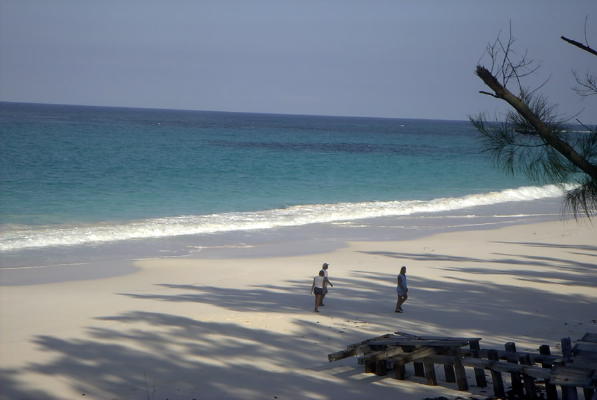 Ray, Jeannie and Dave on the beach where Ray was stationed in the navy in 1962-1964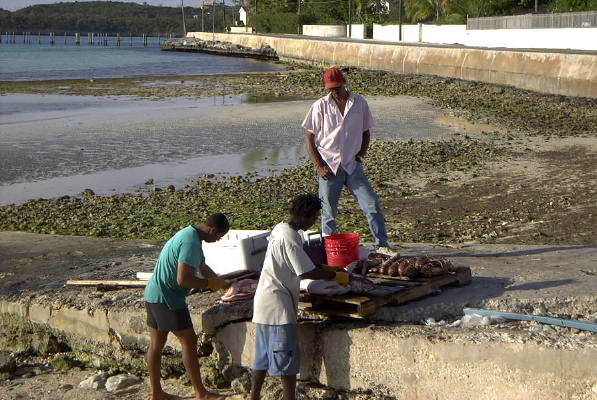 Local fisherman cleaning the catch of the day


Governor's Harbor, Eleuthera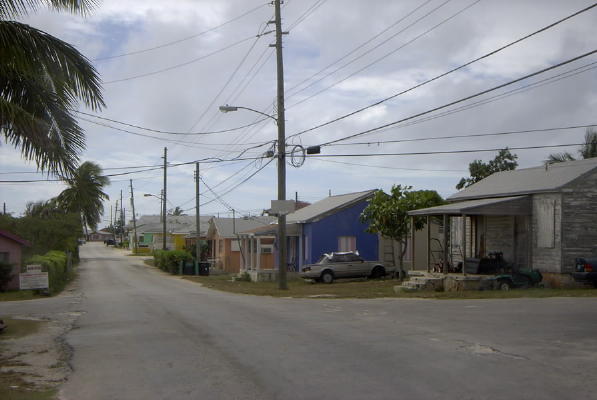 Hatchet Bay, Eleuthera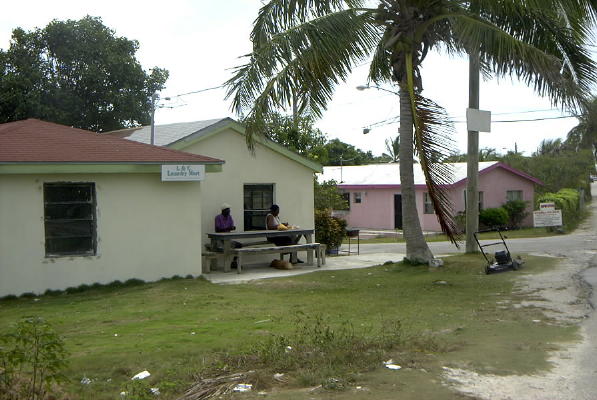 The laudromat at Hatchet Bay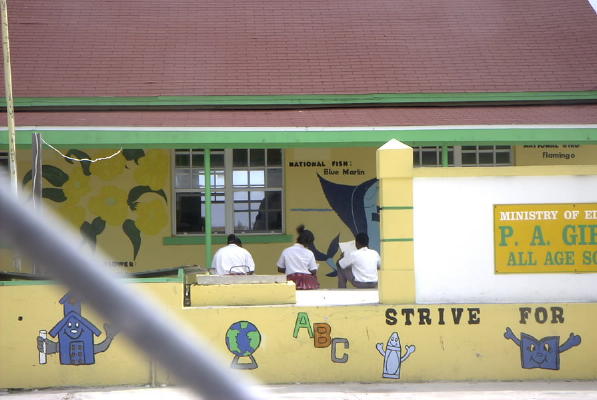 Hatchet Bay All-age School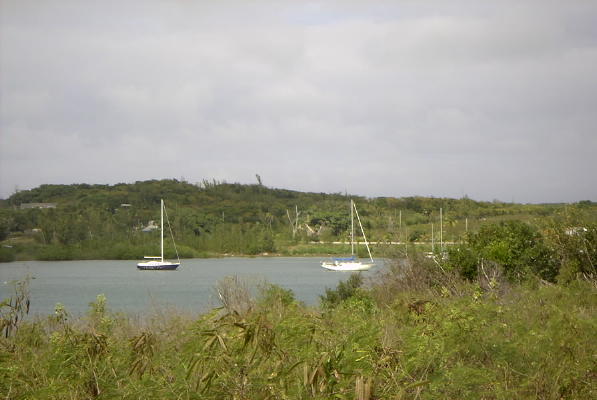 The anchorage at Hatchet Bay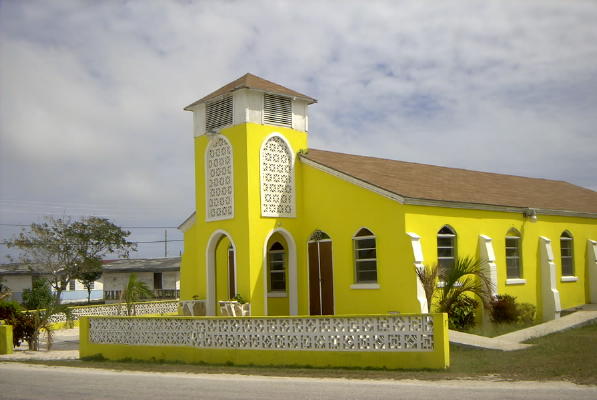 The church at Hatchet Bay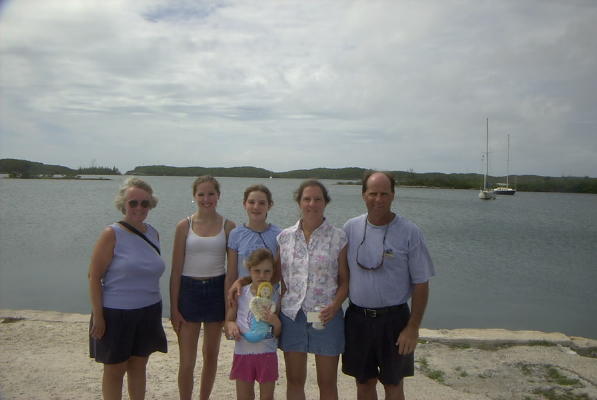 Alex and Dave meet Jen, Bailey, Ainsley (front), Amy and Jaimie from Duxbury, Massachusetts on their yearly vacation on Eleuthera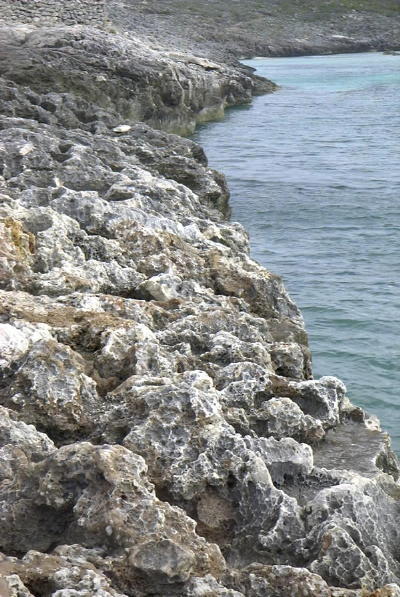 The limestone rock is pitted from ocean spray and rain, and is sharp and challanging to walk on.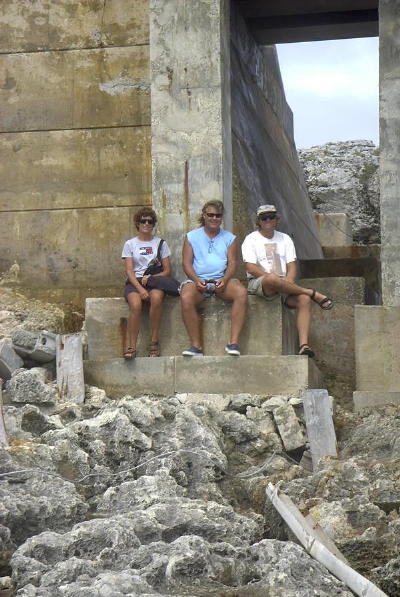 Jeannie, Ray and Dave at "The Glass Window" in northern Eleuthera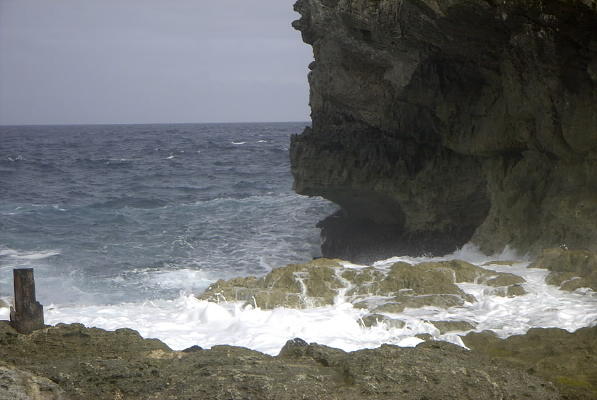 "The Glass Window" has Atlantic Ocean on the east and Eleuthera Sound on the west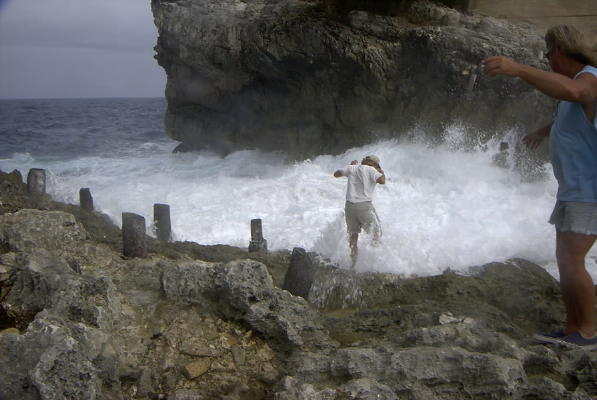 The waves from the ocean are busy working on cutting through the narrowest point in Eluethera. Good thing it was only half tide!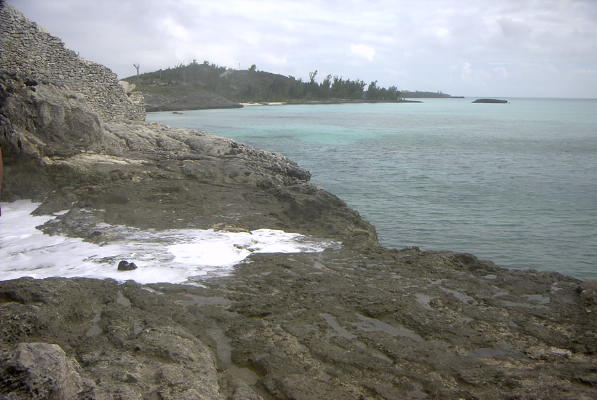 The west side of "The Glass Window."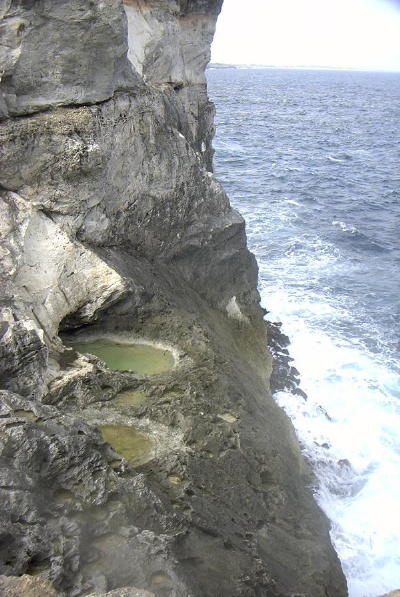 Mud holes in the limestone above the ocean on the eastern side of Eleuthera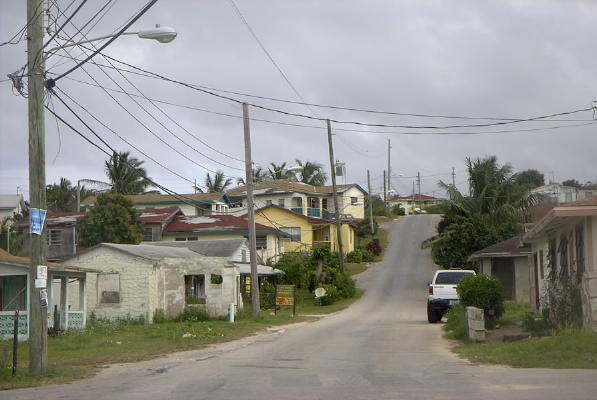 Gregory Town, Eleuthera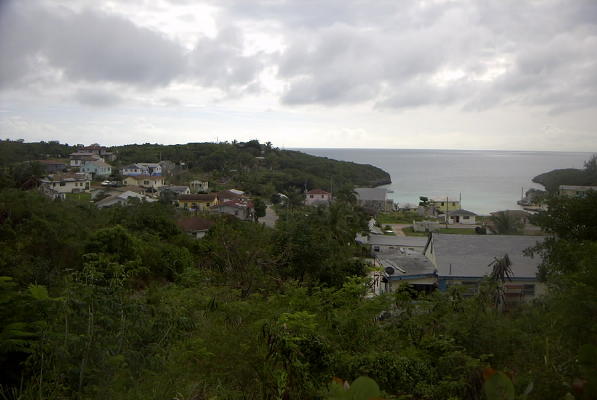 We were told the local bakery was at the top of the hill! It was!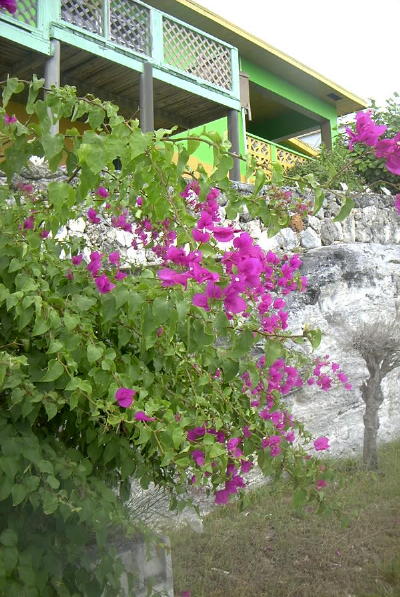 Bougainvillea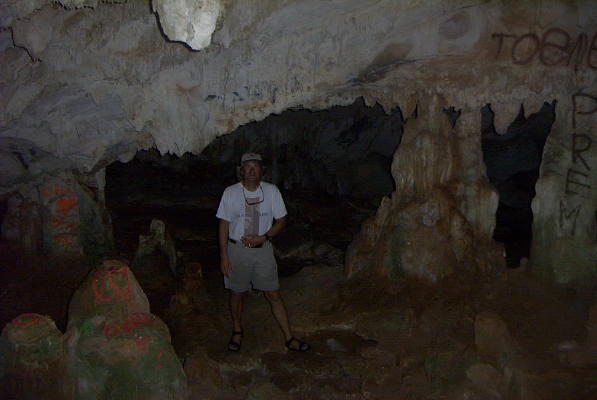 Deep caves beneath the limestone
---