Welcome to The Second Sojourn Sail Trip
Photo Gallery 16:
March 2002: Black Point, Exumas south to George Town, Exumas
---

These photos are from Black Point Settlement, our last stop before George Town heading south in the Exumas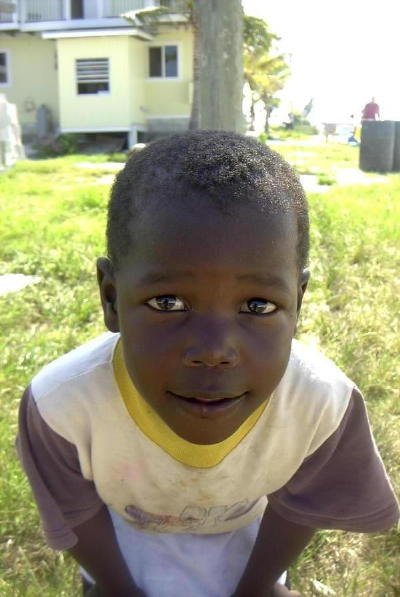 .This little fellow ran up and welcomed us to Black Point Settlement. It was his 4th birthday!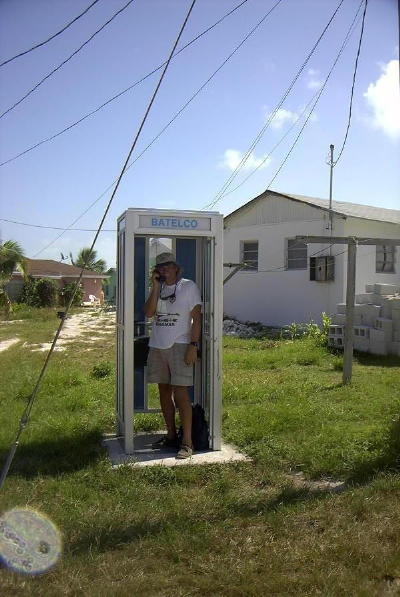 Dave: Phone home! Remember we told you it was hard to call!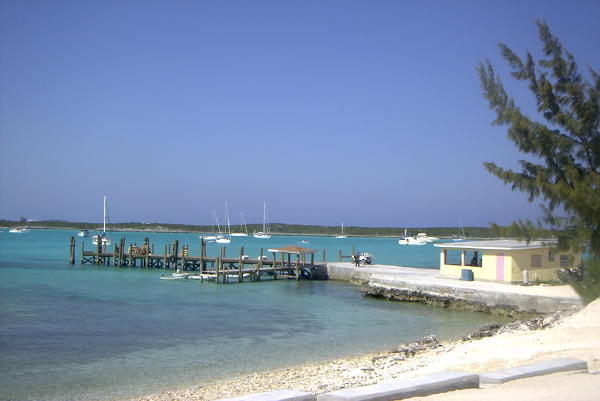 Black Point Settlement town pier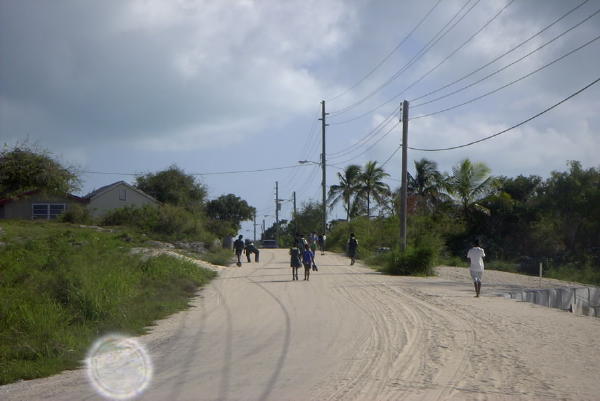 Friday afternoon and school's out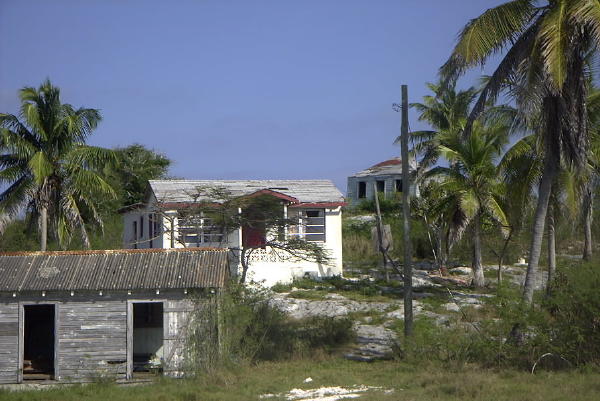 Local homes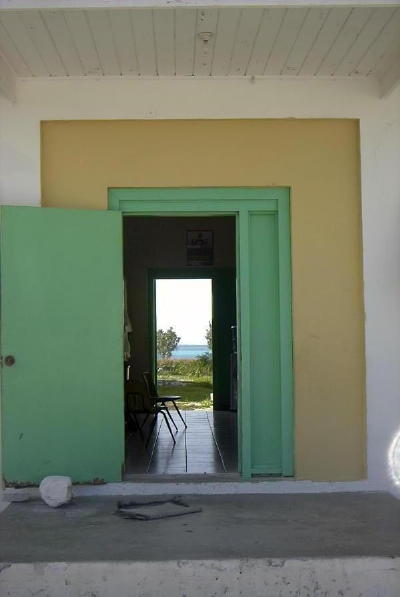 The schoolhouse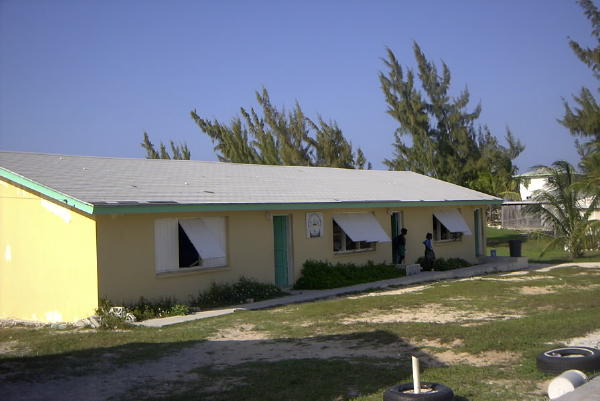 The Middle School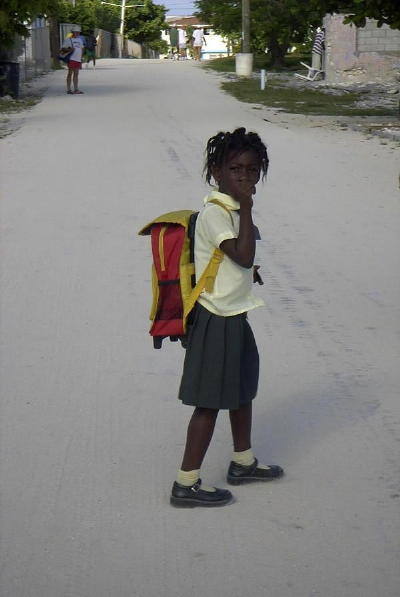 Heading home from school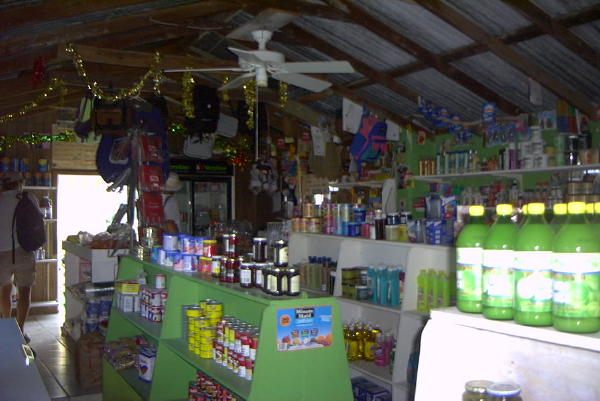 Black Point Grocery Store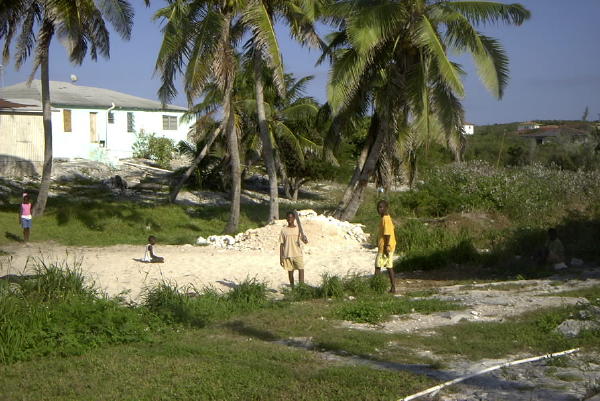 The Black Point cricket team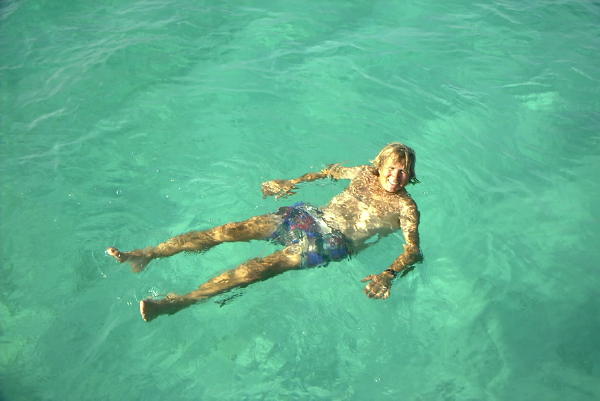 Finally in Georgetown!!!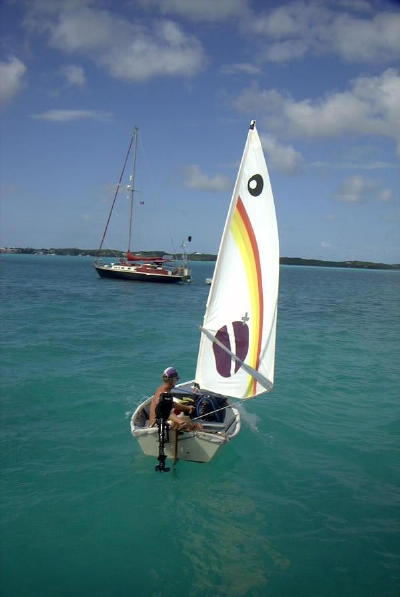 Steve from Shanty heading into town in his regatta winning (1st Place!) sailing dinghy. Check out the boom!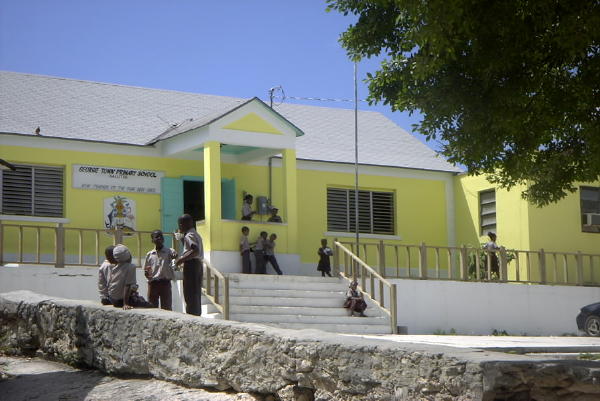 The All-age school in Georgetown. Each island has its own color uniforms.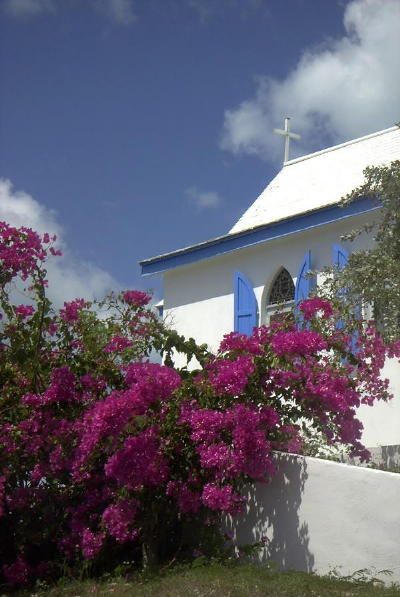 Bougainvillea in the back of the George Town church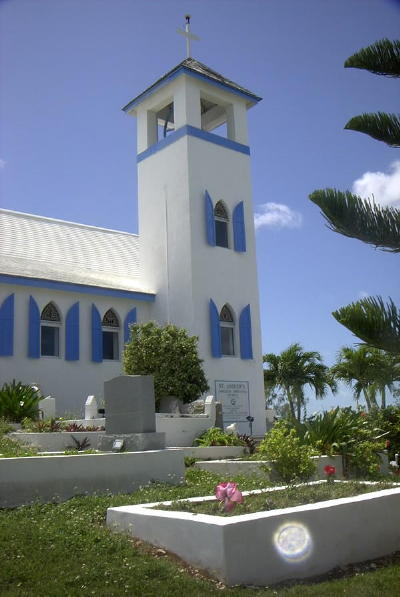 The cemetery in front of the church in George Town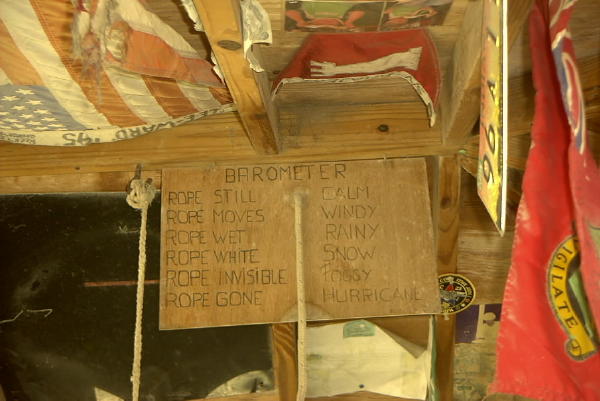 Weather prediction at Two Turtles Bar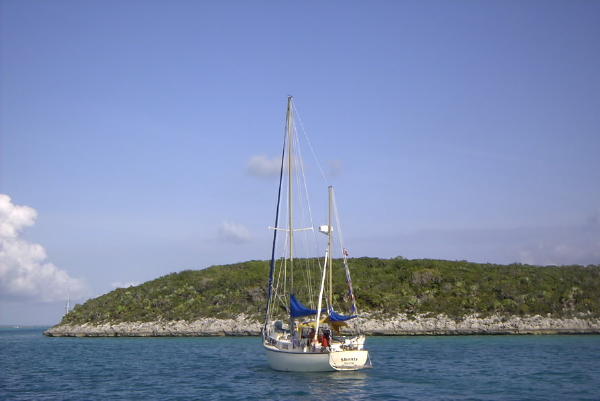 Shanty leaves George Town and the crew of Second Sojourn with hopes to meet in nassau and promises to visit in Boston in the fall.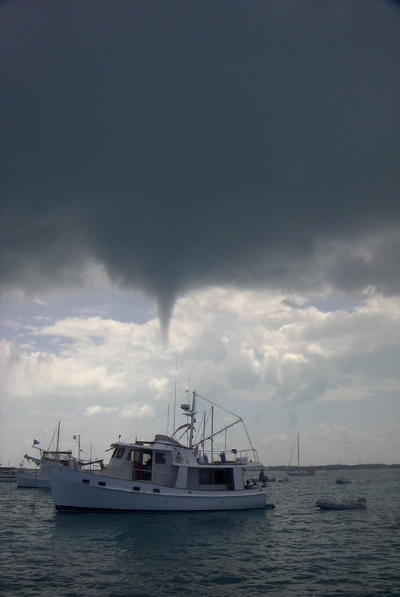 A funnel cloud passes the boat next to us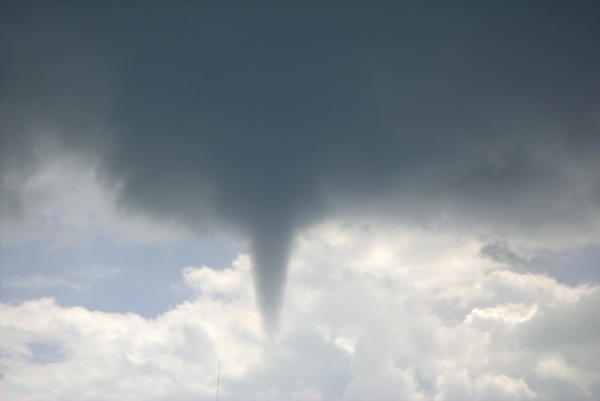 Watch out, Dorothy!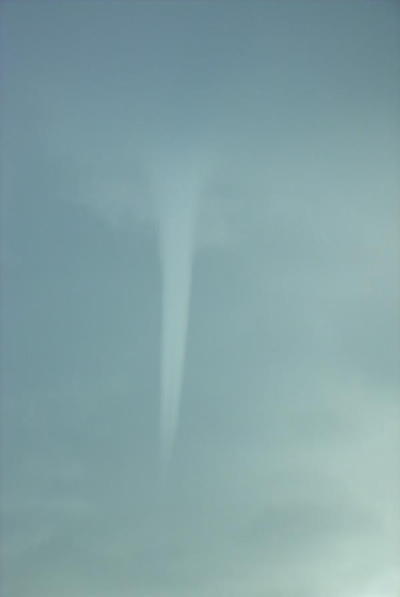 When funnel clouds touch down on the water, they become water spouts. This one touched down across the harbor in George Town, tearing off boat canvas, sinking a small Bahamian boat and tossing the umbrellas at Peace and Plenty 200 feet in the air.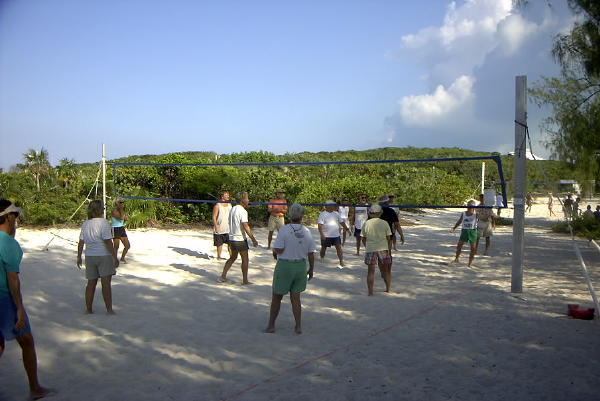 One of the many courts at Volley Ball Beach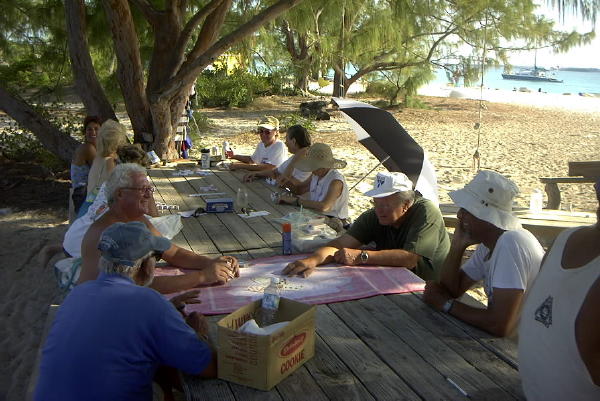 A long table under the Australian pines was the meeting place for games each afternoon at 2:30. Alex played her first bridge in 30 years!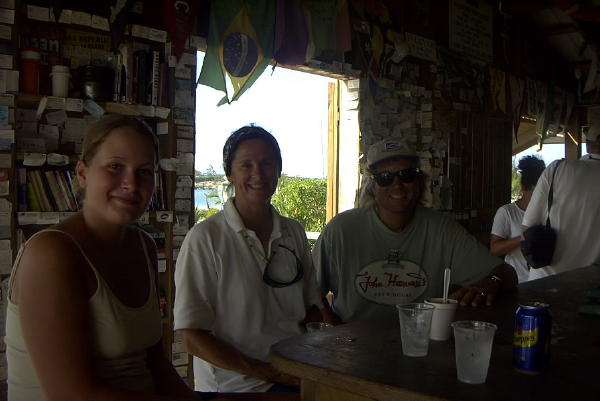 Michelle, Kitty and Dave take an afternoon ice cream break at Chat and Chill on Volley ball Beach. Yes, this place is like camp for grown-ups!
---