Welcome to The Second Sojourn Sail Trip
Photo Gallery 17:
February 2002: Georgetown, Exuma to Warderick Wells land and Sea Park, Exumas
---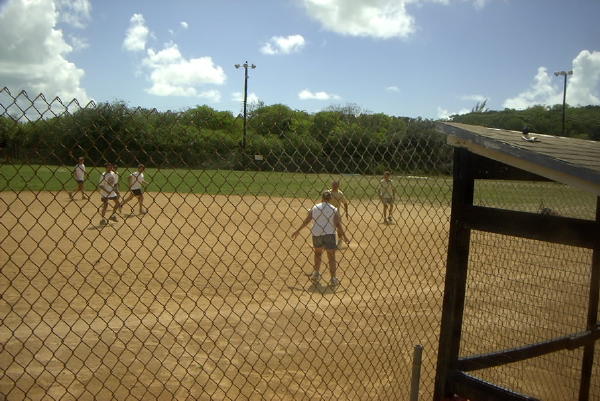 Little did Michelle know when she set out to play soccer that she would be playing with young adults from England! They were SOOO surprised when they learned she was 15!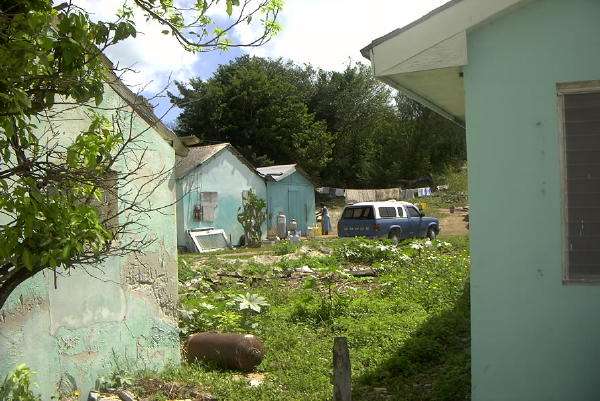 A look into the yard of many Bahamian people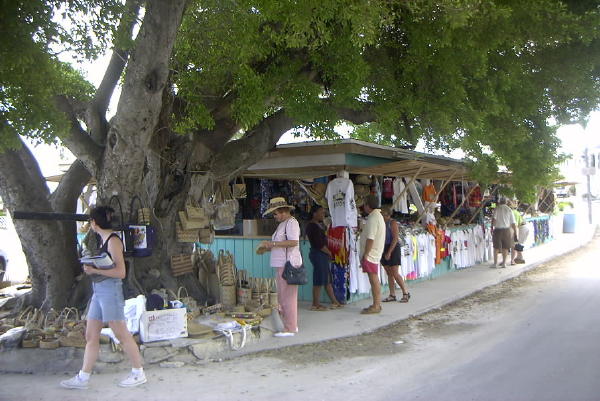 The Straw Market in George Town


After the squall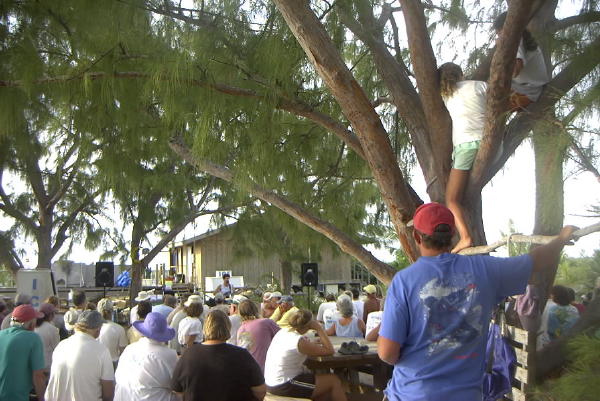 Eileen Quinn plays her hilarious songs about cruising at Volley Ball Beach, George Town. Wait till you hear the CD!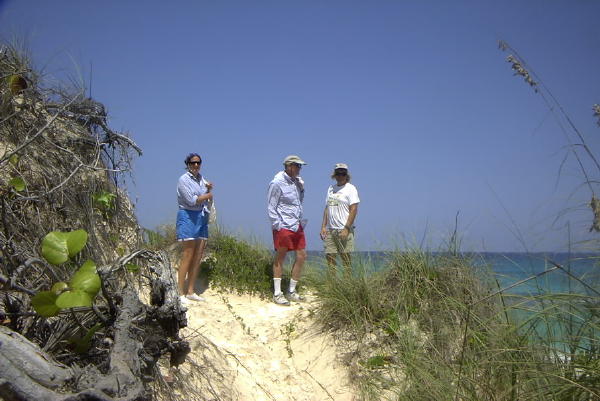 Kitty, Scott and Dave check out the ocean view at Stocking Island across the harbor from George Town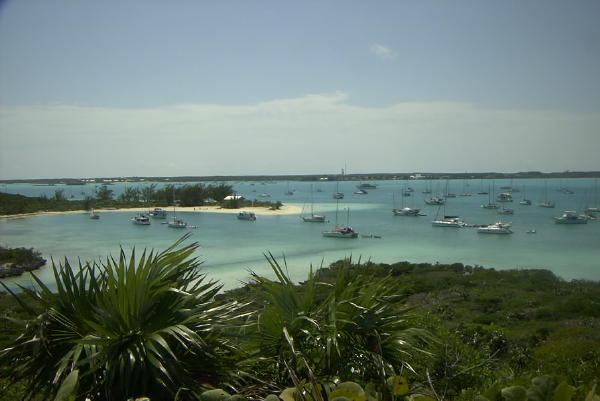 Volley Ball Beach from Stocking Island. There we are right there!


Exuma Sound side of Stocking Island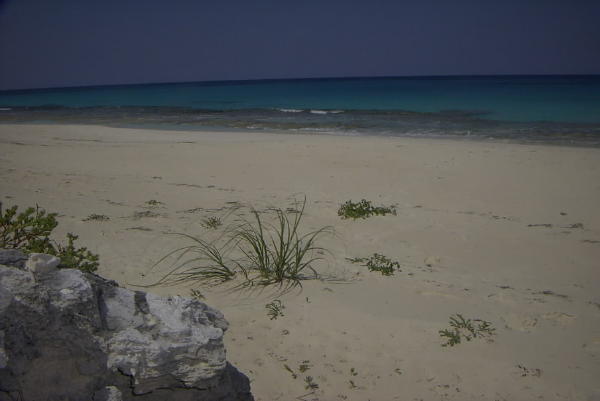 Stocking Island on the ocean side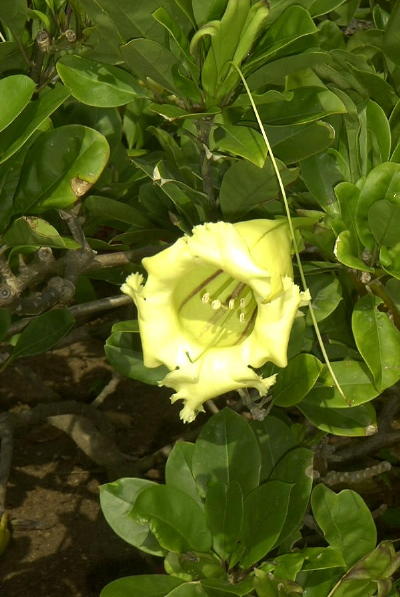 Cup of Gold, Chalice Vine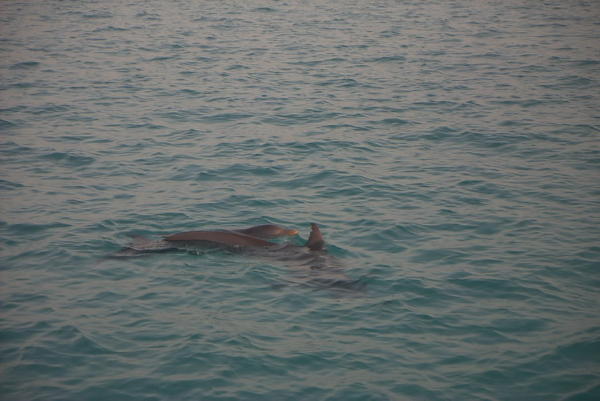 If you look carefully, you can see the nose of the baby bottle nose dolphin to the left and behind the mother's fin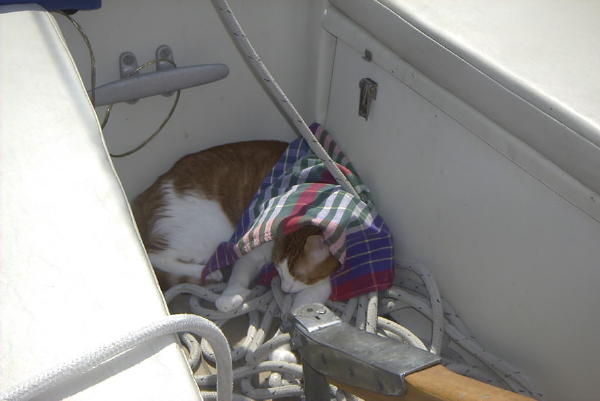 We're headed north for the first time in 9 months! Mike is ready for the return voyage!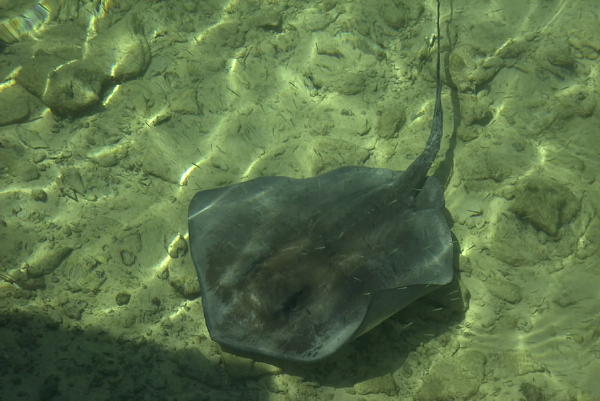 Manta ray at Farmer's Cay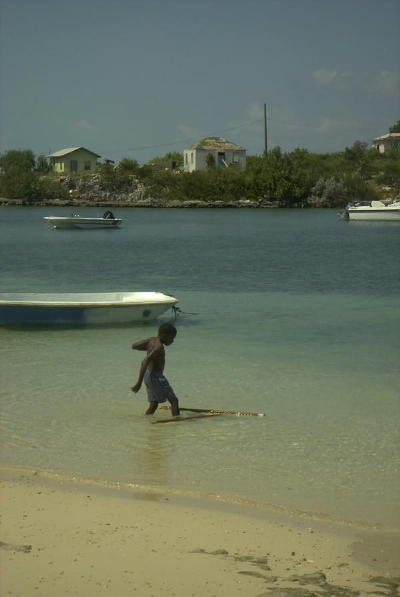 A hot, quiet morning to play at Farmer's Cay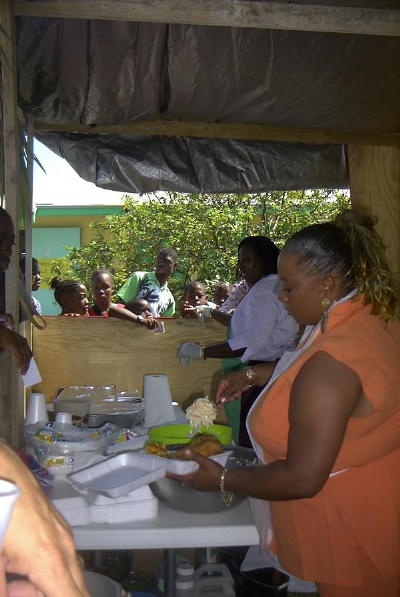 The Farmer's Cay All-age School Fair. The food was terrific!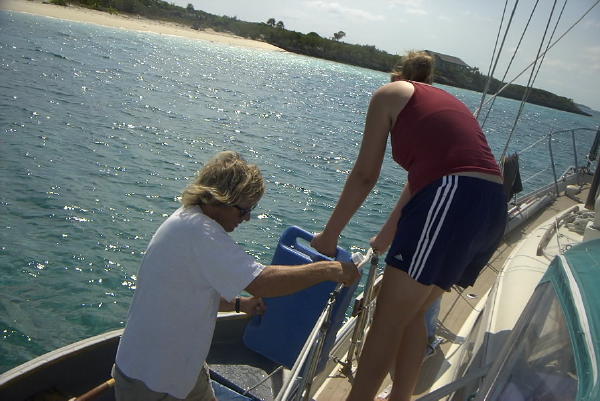 Hauling water was a frequent event. So was paying 40-50 cents a gallon! We can stretch 40 gallons for 8 days.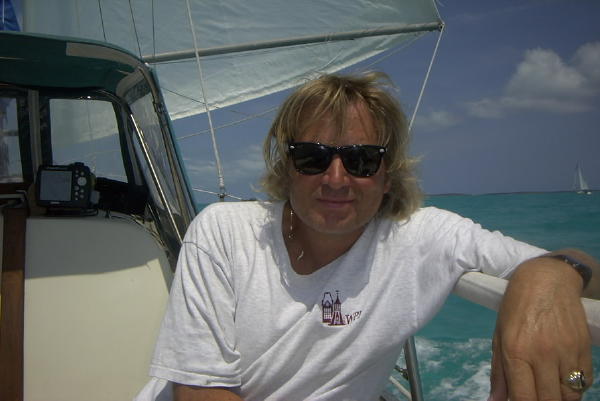 Dave's still smiling after 3000 these miles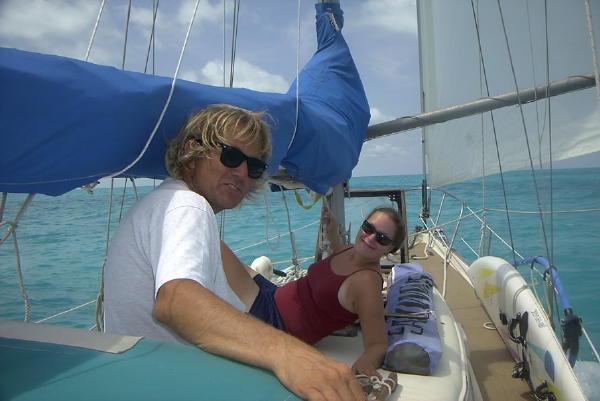 Dave and Michelle catch rays on the way to Staniel Cay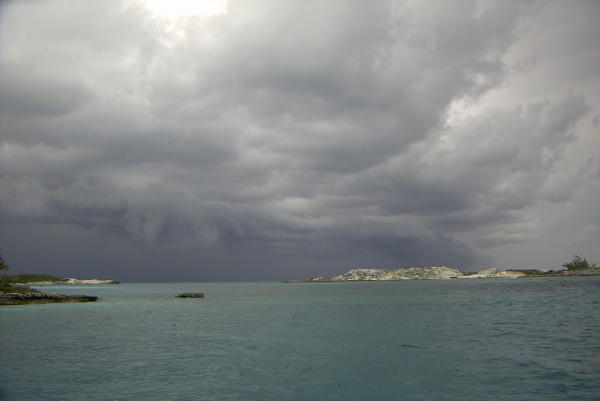 More weather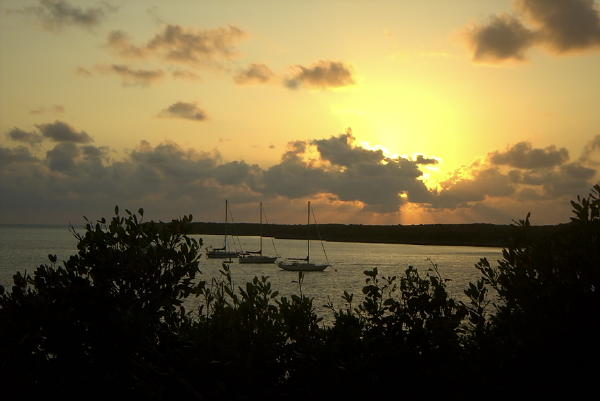 Tamare (on the left) and Second Sojourn (on the right) at Staniel Cay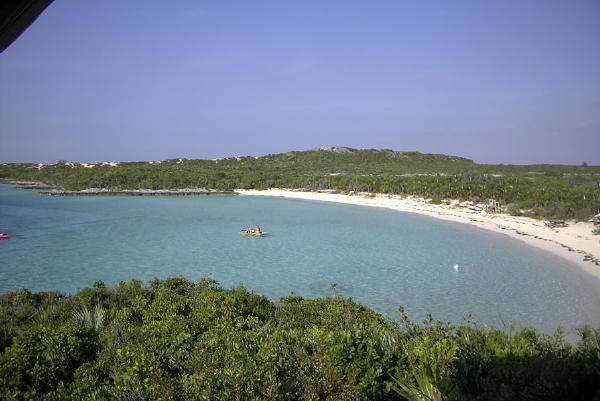 Warderick Wells Beach and float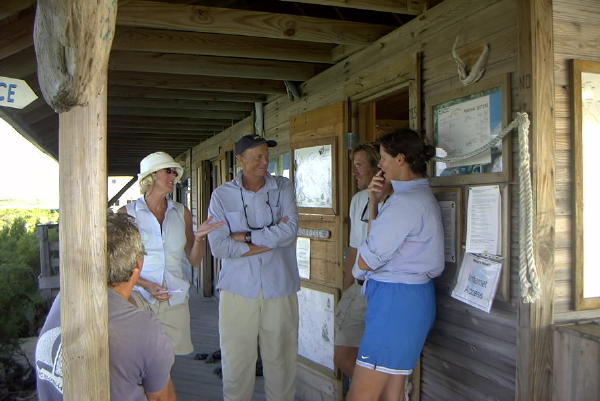 Back at Warderick Wells, we met Ian and Susan from Rebel X, friends of Scott and Kitty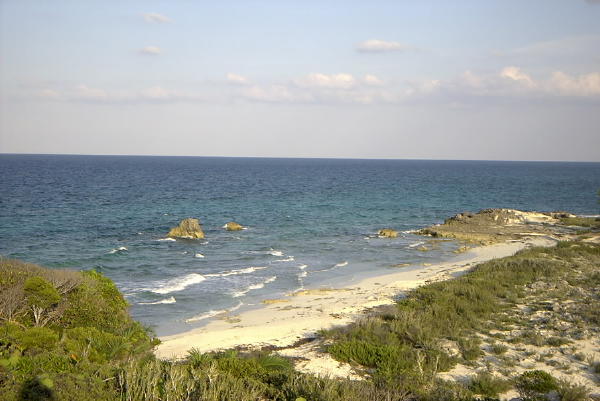 An isolated beach at Warderick Wells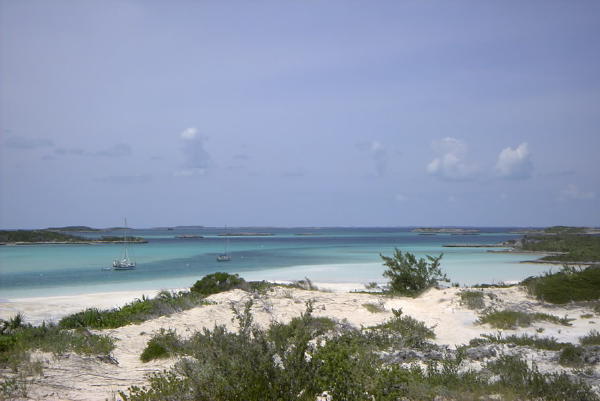 The harbor at Warderick Wells with Tamare and Second Sojourn alone on the moorings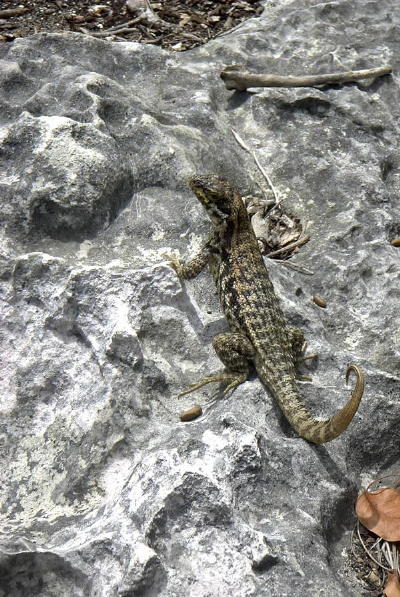 Island inhabitants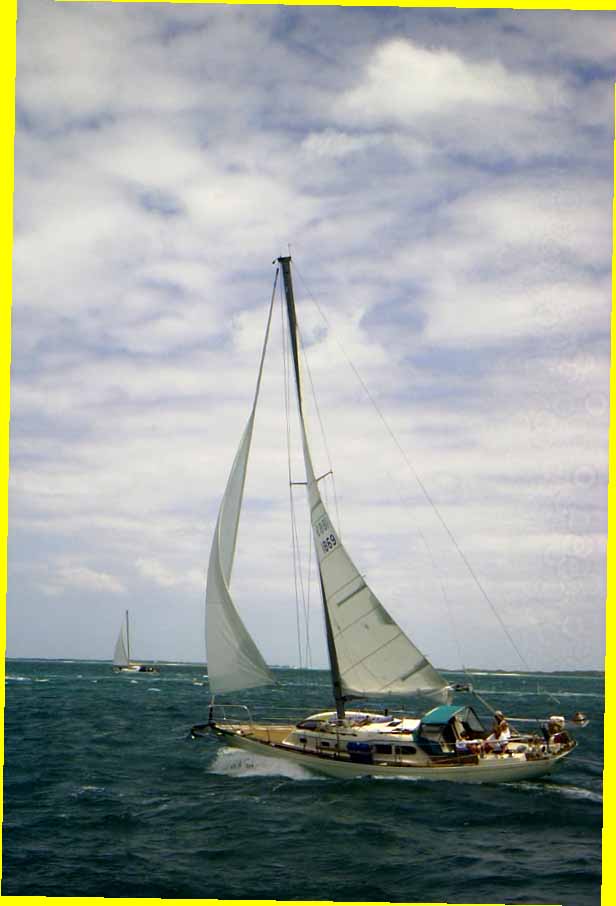 Michelle, Dave and Alex fly along on Second Sojourn in 25 knots, while watching Scott balance on the deck of Tamare taking this picture! That's Rebel X ahead.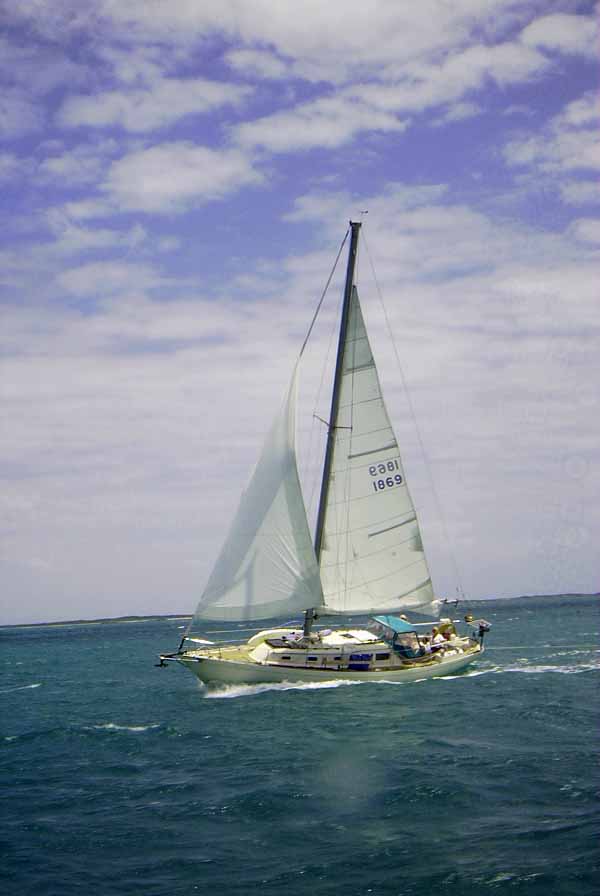 Handsome vessel, eh?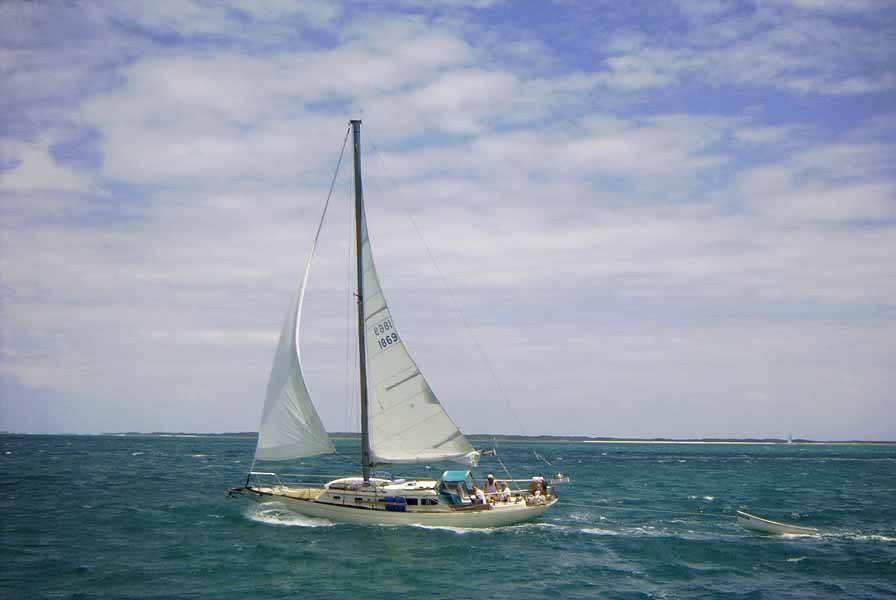 And after all these great shots, Tamare wizzed past and beat us to Highborn Cay!

---