Welcome to The Second Sojourn Sail Trip
Photo Gallery 5:
October 2002: Chesapeake Bay
---
We took a few days to recover from our offshore sailing past New Jersey in Delaware City at the head of Delaware Bay. Then we sailed thru the D and C canal to the Chesapeake. From there Dave drove to the Annapolis Boat Show with Ben Allen. Then we all drove to Baltimore to meet Dani and Don Wood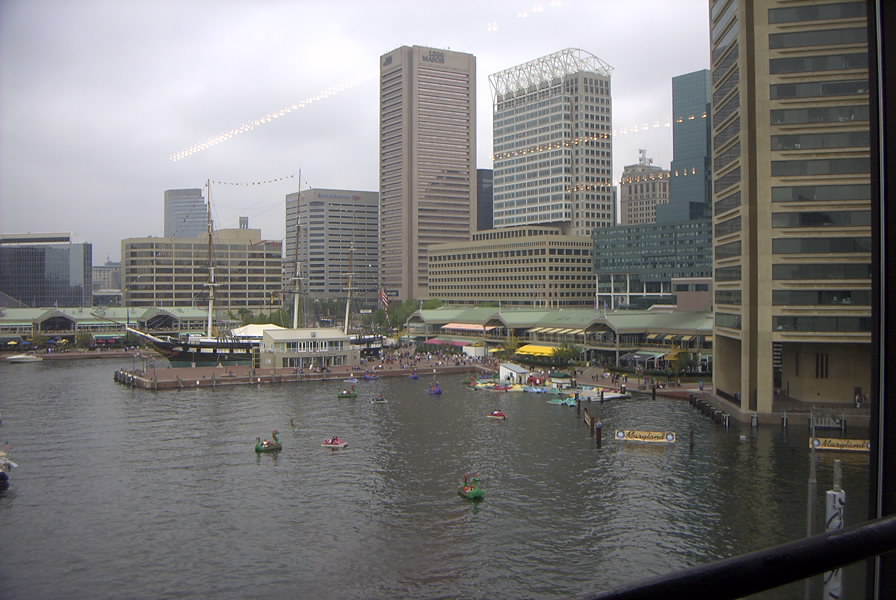 View of the Baltimore waterfront from the National Aquarium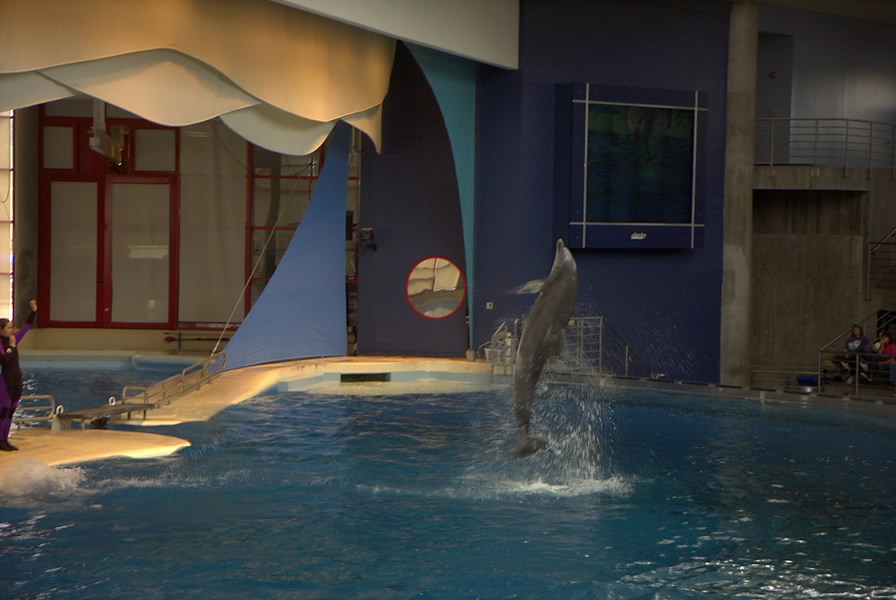 The Dolphin Show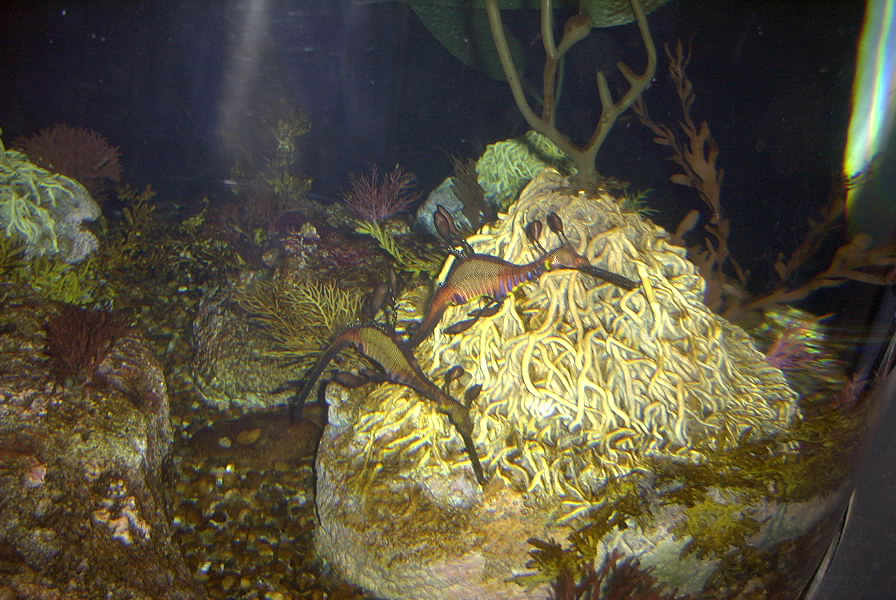 The Seahorse exhibit had seahorses from around the world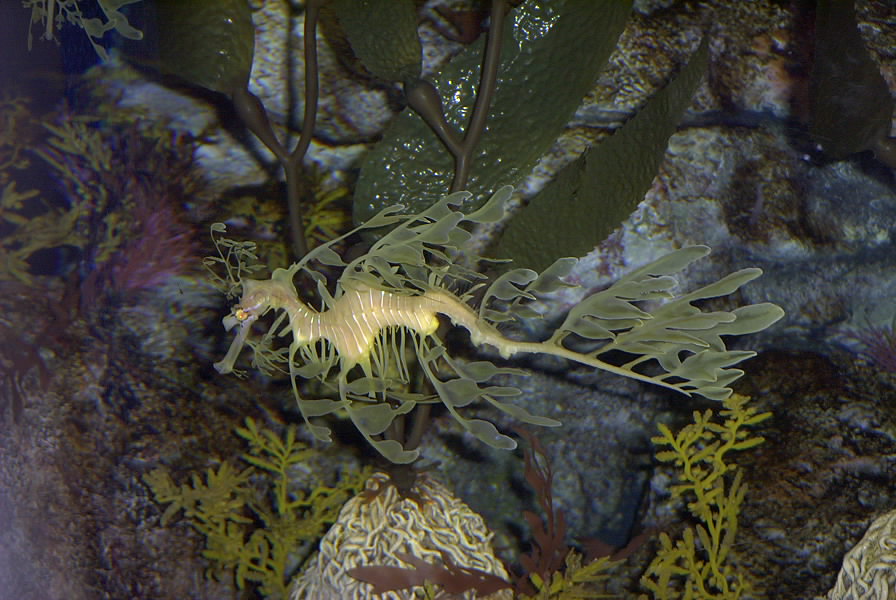 Seahorse from off the coast of Eastern Australia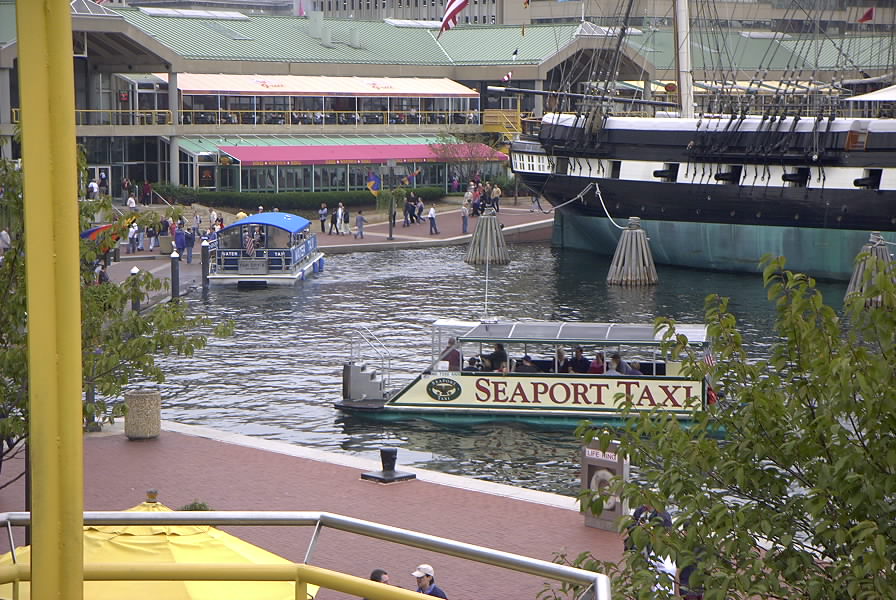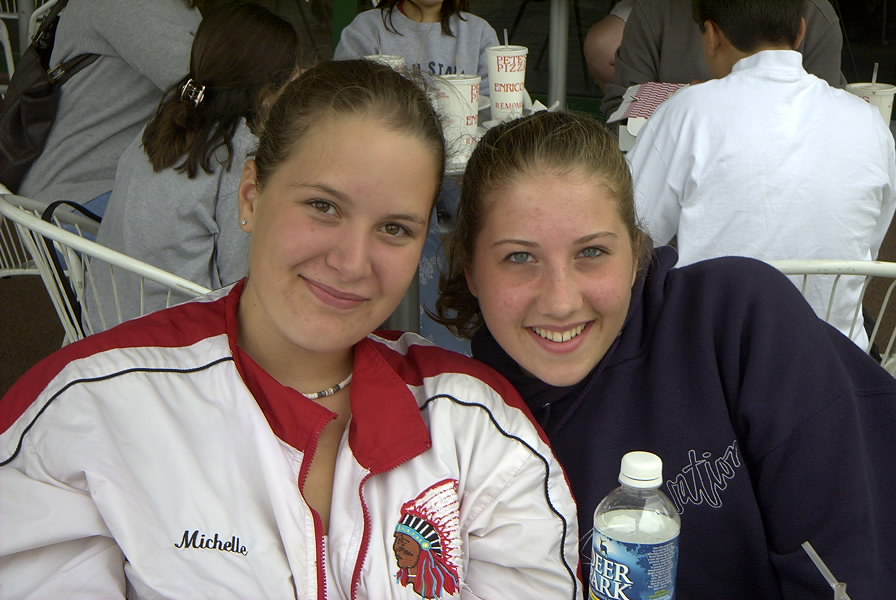 Buddies Michelle and Danielle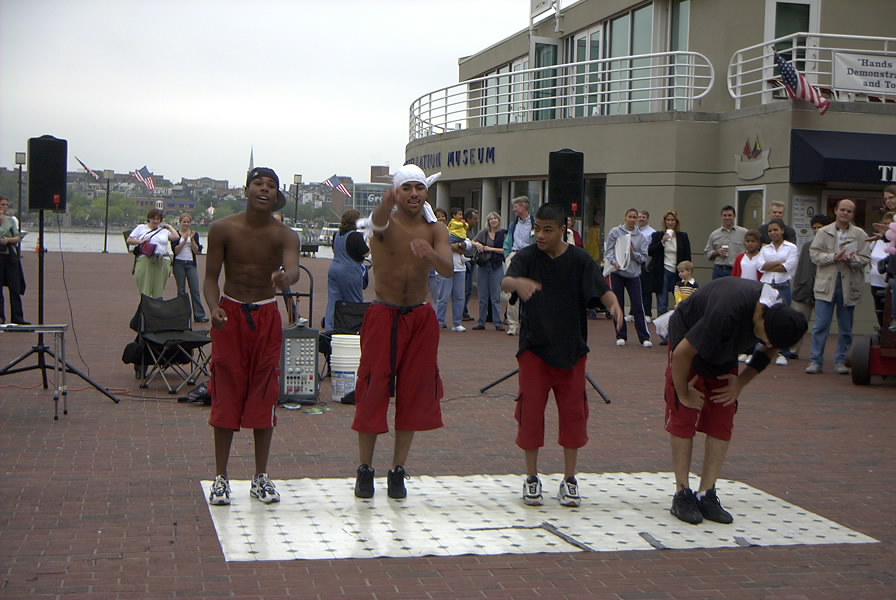 334! Look who we saw in Baltimore!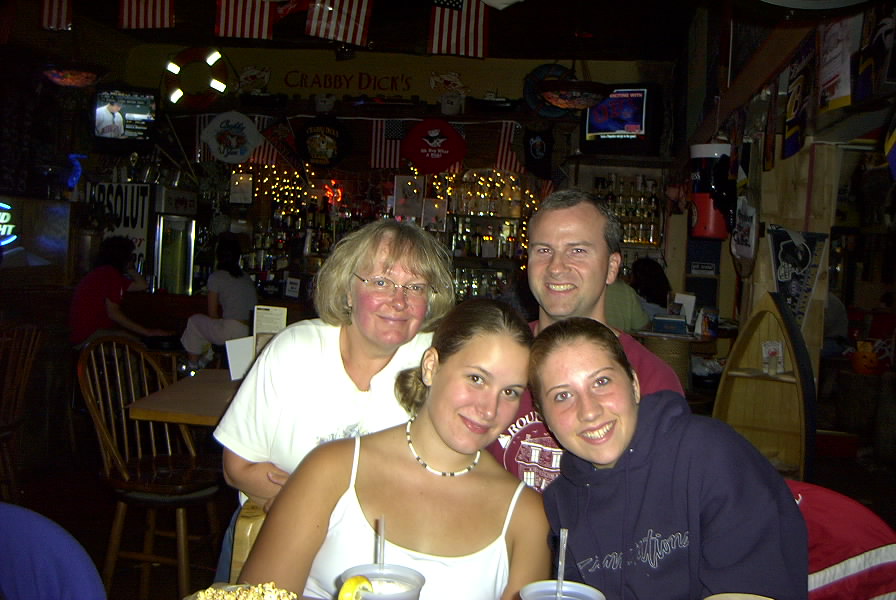 Shell, Dani, Alex and Don hangin' out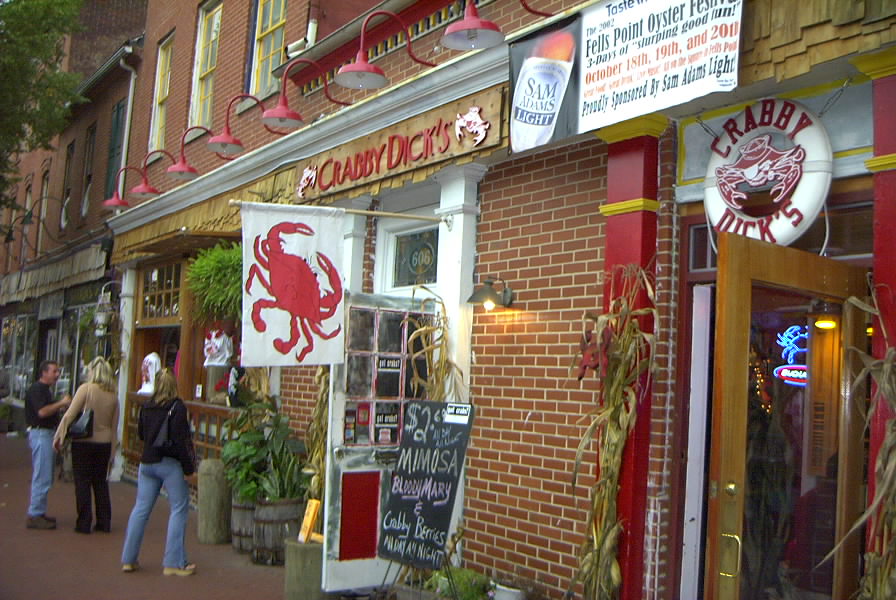 Thanks to our buddies in Milford, Connecticut for telling us about this area of Baltimore

---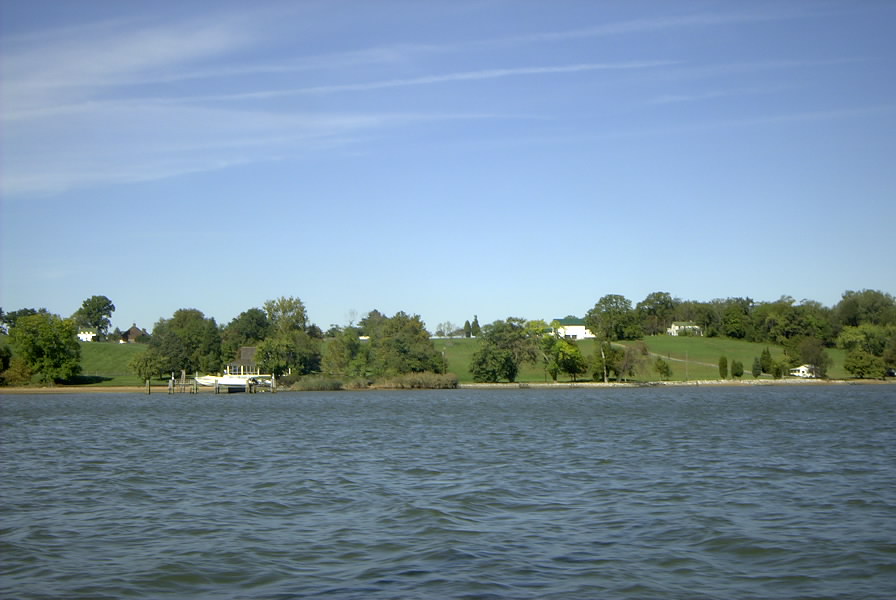 The sail thru the Chesapeake and Delaware Canal to the Chesapeake Bay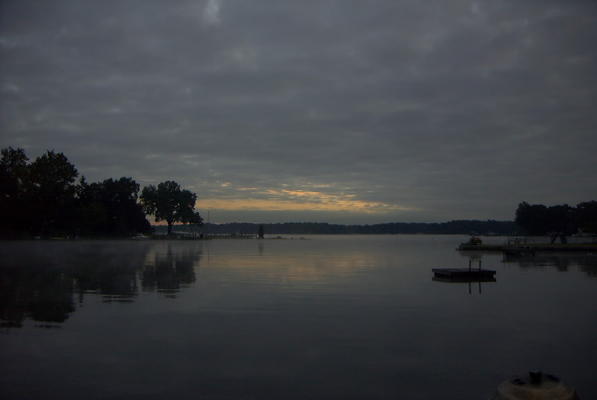 A lovely anchorage off the Magothy River north of Annapolis and right around the bend from our friends the Allen's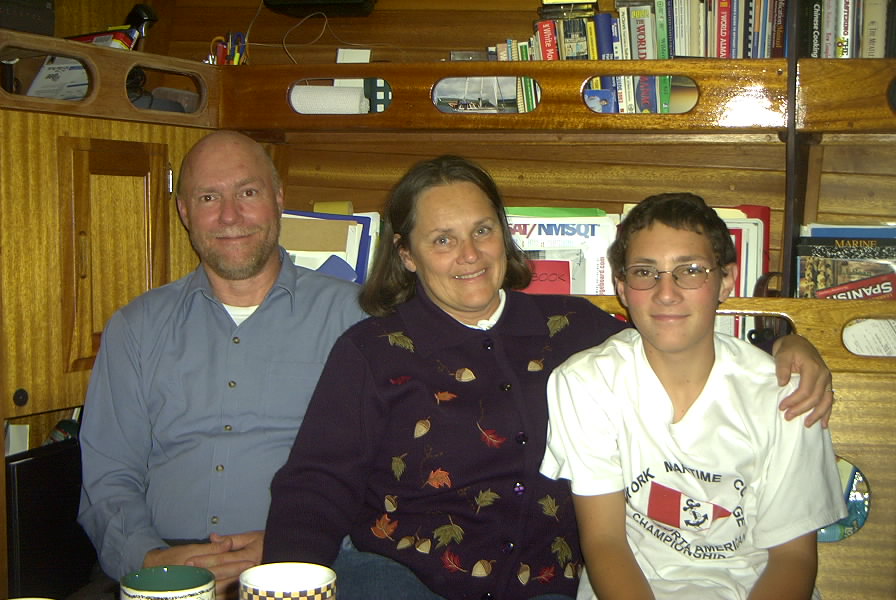 A nice visit with Ken, Carol and Ben Allen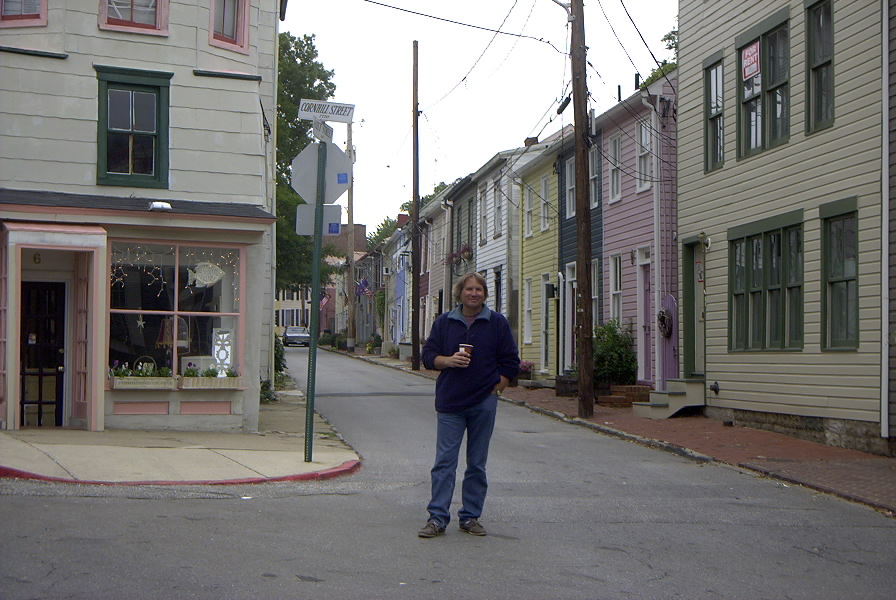 In downtown Annapolis, the houses are rainbow colors and the streets emanate from the old State House like the spokes of a wheel.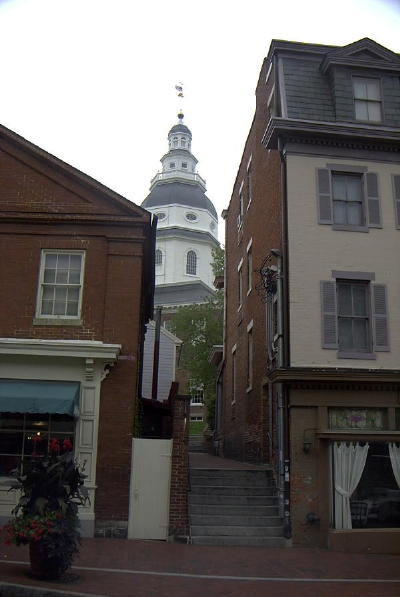 The State House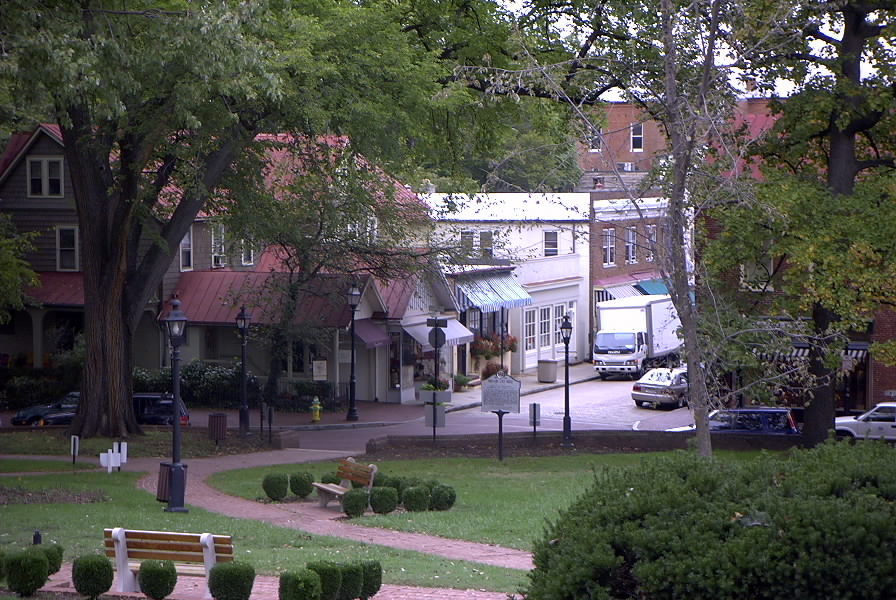 View from the old State House


The Naval Academy

---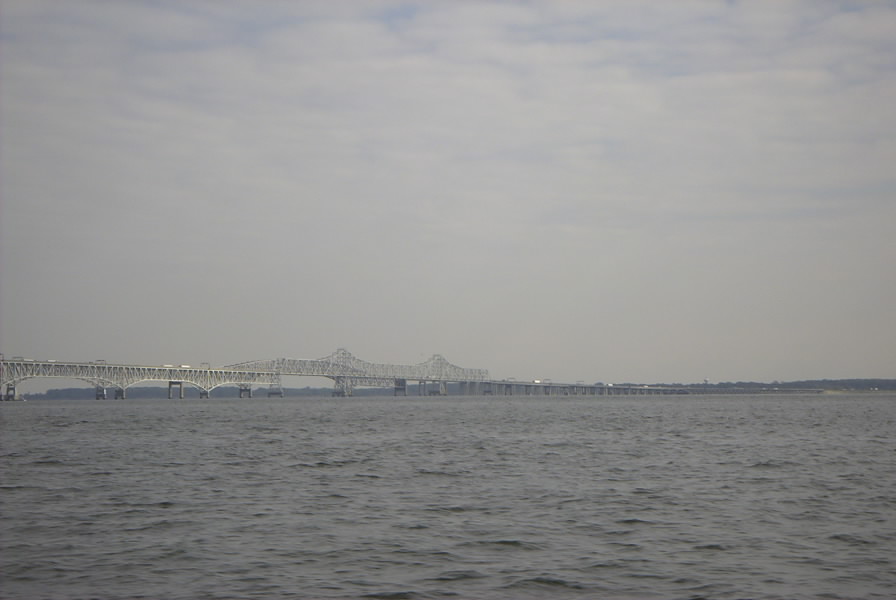 After promising the Allens a return visit in the spring, we headed down the bay, under the Bay Bridge to St Michaels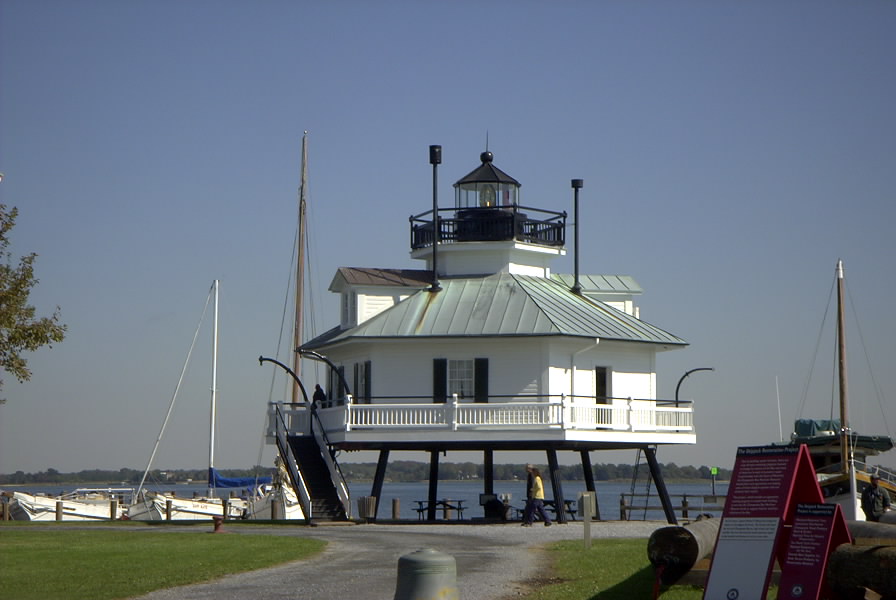 This famous "cottage-style" lighthouse at St. Michaels Maritime Museum has been beautifully restored.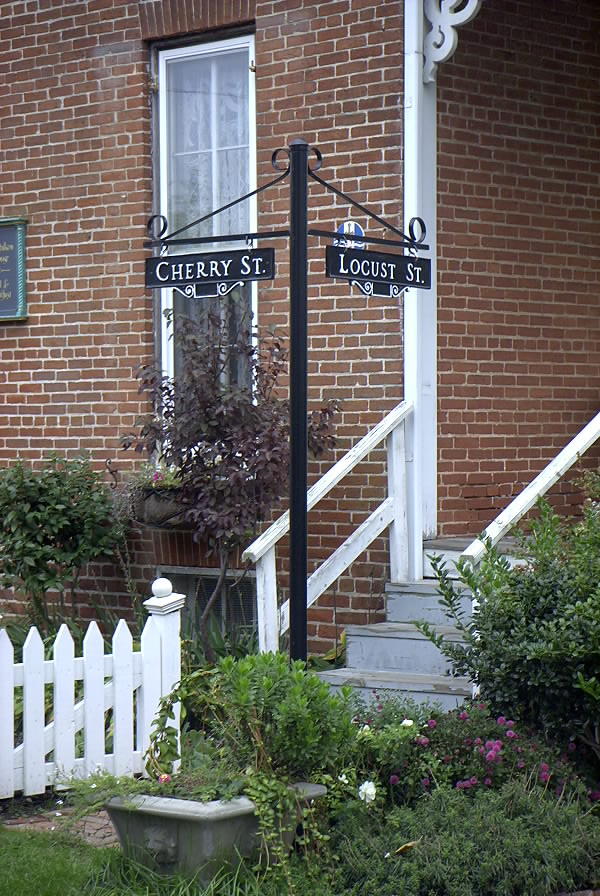 Ashore in St. Michael's
t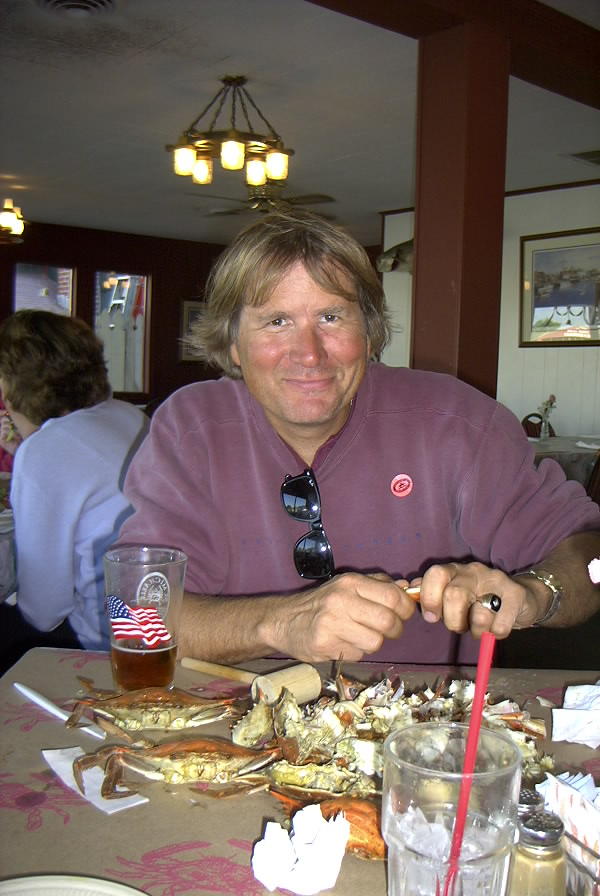 Crabs and beer! Yum!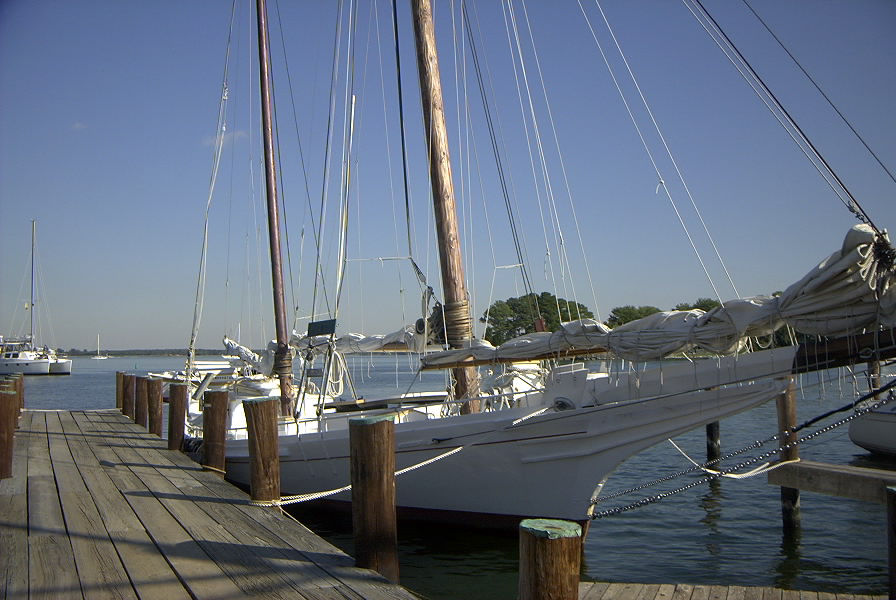 Skip jacks were the original boats used for oystering in the Cheasapeake Bay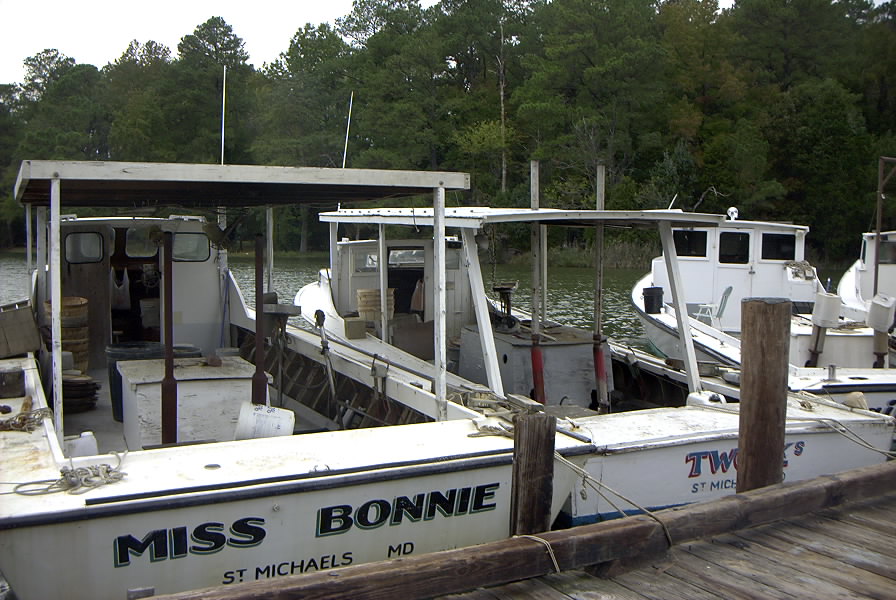 The local St. Michael's fishing fleet. The watermen's boats are longer and flatter than those of lobstermen in New England.

---

Then down the Bay again to Solomons Island, MD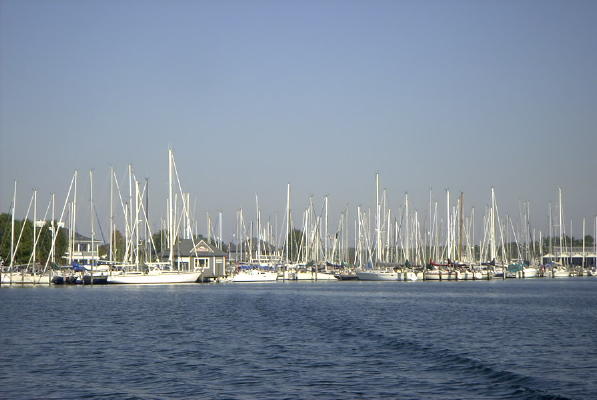 Have a few sailboats! Solomons is a huge sailing center. We finally started to see other cruisers.

---

In Crisfield, MD, we had some extra time, so Dave made the curtains for the boat.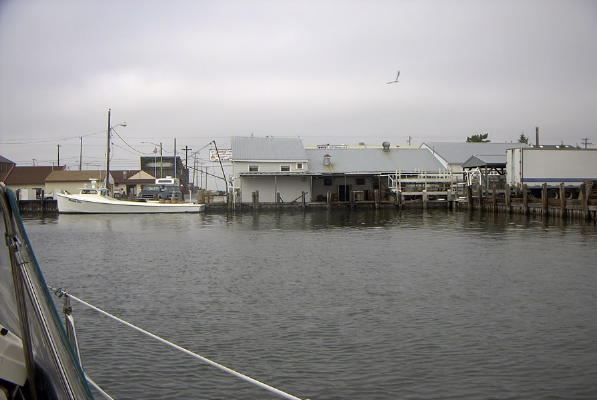 Crisfield is a big fishing town.

---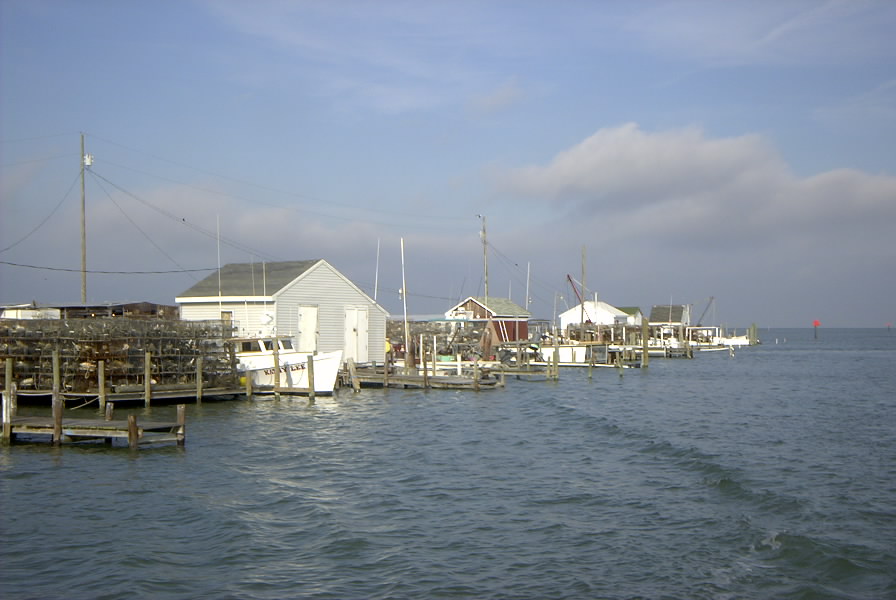 Tangier Island MD is another fishing village. These crab shacks are built on pilings on the water that lines the channel.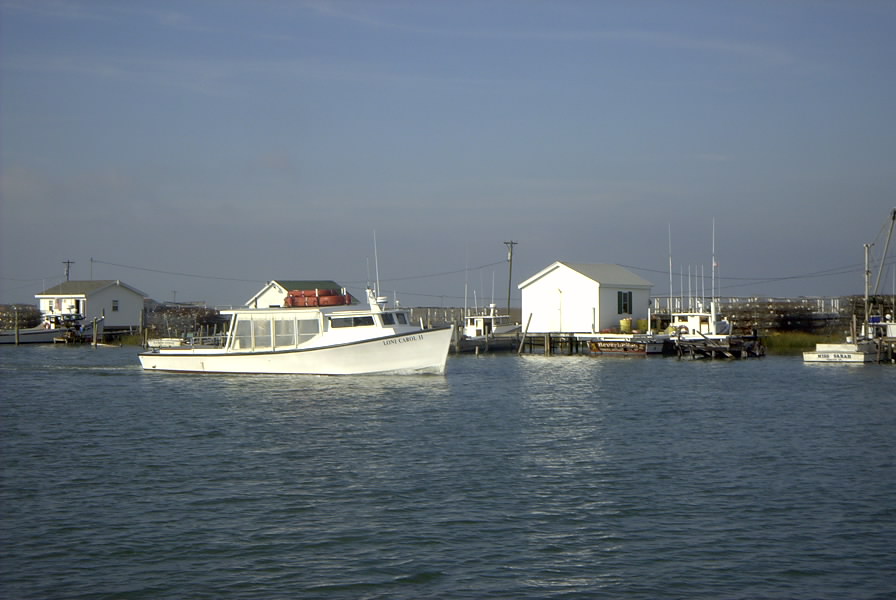 Tangier is an island on the eastern coast of the Chesapeake Bay, in Virginia.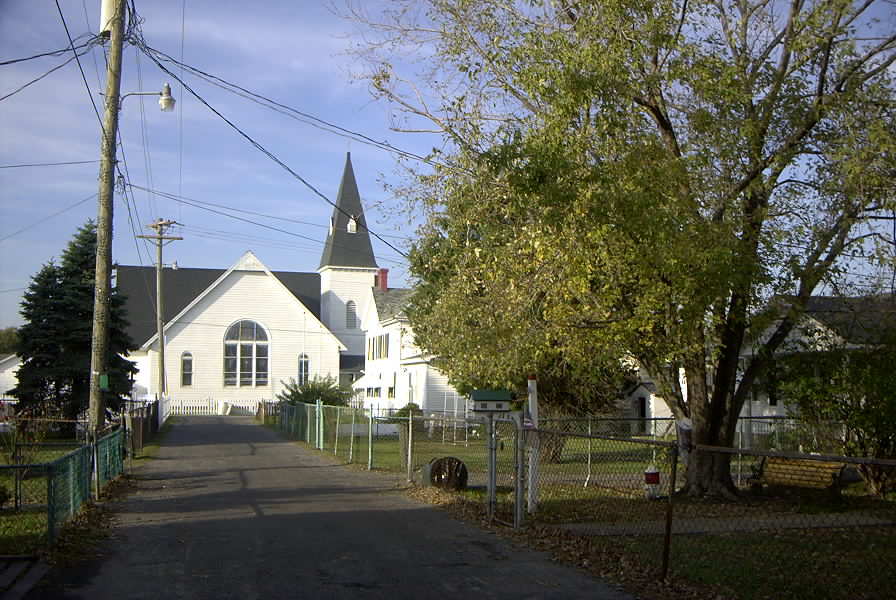 Here families use golf carts instead of cars and still speak with an Elizabethan accent added to the Virginia drawl.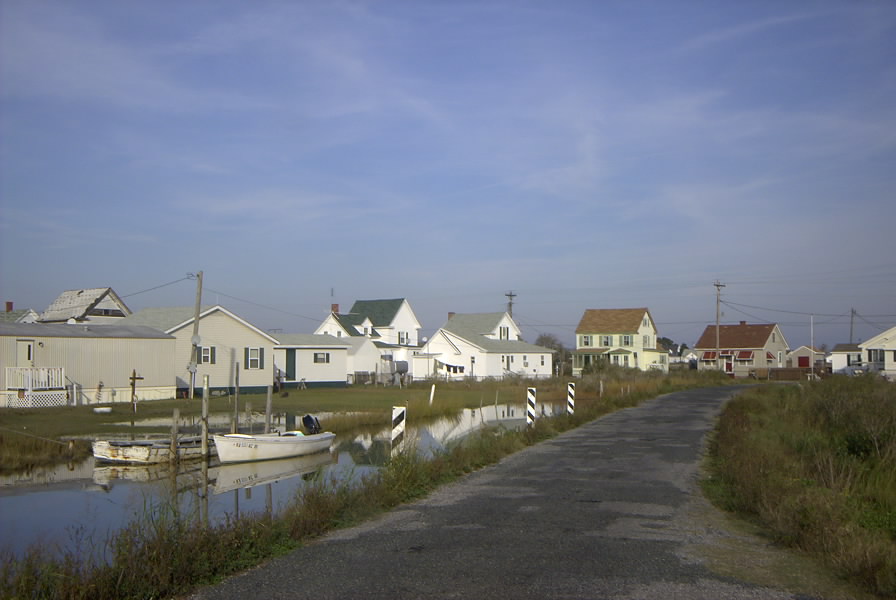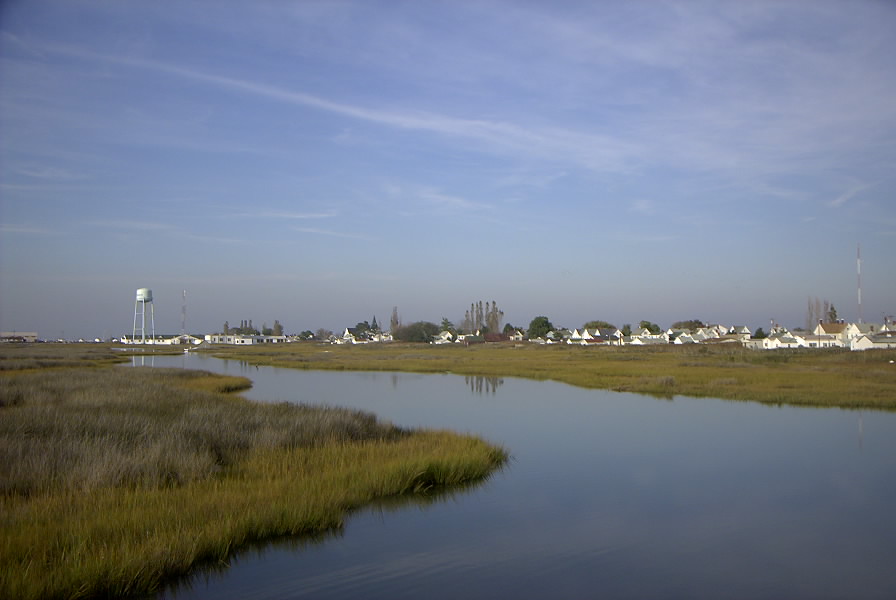 The town at Tangier Island is built around a big salt marsh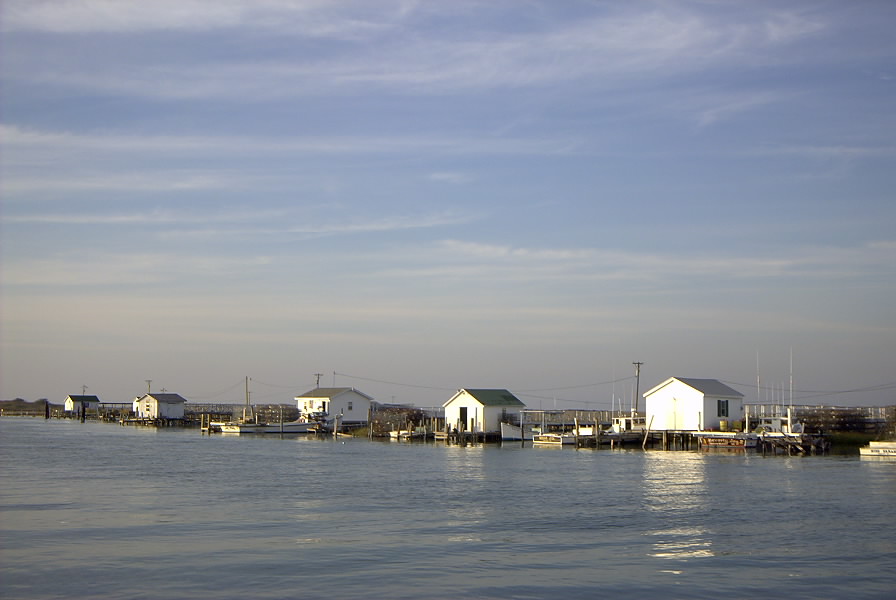 The watermens' crab shacks that line the channel are built right on the water
---